Signed life insurance policies for 10,000 Kenyans
DataDrivenFinance have signed health and life insurance policies for more than 10,000 poor people in Kenya, for one dollar a year. They are now looking to extend this to new markets.
"Poor people have a much greater need for insurance than the rich. When you're already at rock bottom, you're right on the edge of the abyss," says Jan-Martin Hunderi.
He is the founder of the parent company DataDrivenFinance Norge and its subsidiary DataDrivenFinance Kenya, and is the CEO of both companies.
A few years ago, DataDrivenFinance laid down a strategy to find a way to offer insurance to people in Kenya who would not normally be able to afford it, and this is known as micro-insurance.
On the edge of the abyss
When you live in poverty, even the most minor events can rob you of any assets. And if you fall ill, it is highly likely that you will have to sell everything you own just to survive, and this can result in financial ruin for a whole family.
DataDrivenFinance chose Kenya as their pilot country, as more than 90 percent of the adult population have a mobile telephone. 60 percent of Kenyans use mobile cash, a system that allows them to receive money and make payments with their mobile phones. At the same time, only three percent of the population has insurance.
"Our challenge was to create a profitable system," explains Jan-Martin Hunderi.
When an insurance company receives a claim, they have to investigate whether the customer is entitled to payment or not. Gathering this type of information can be an expensive process. The challenge facing DataDrivenFinance was to develop a system that minimised the costs of the investigation phase from the time a claim is made and up to payment.
"Poor people in Kenya don't live isolated, solitary lives, and if they did, it would be much harder to survive. Instead, they live in collective groups, where everyone knows each other. They know who has been to hospital or to the doctor," explains Jan-Martin Hunderi.
On this basis, DataDrivenFinance created a system that provides life insurance for one American dollar a year.
If a customer falls ill (and has high treatment expenses), he or she can make a claim to the insurance company via their mobile phone. When DataDrivenFinance receives the message, the system will automatically select five persons registered in the customer's immediate social network. These will then be asked to confirm whether the customer's claim is legitimate. And all this takes place via a mobile phone.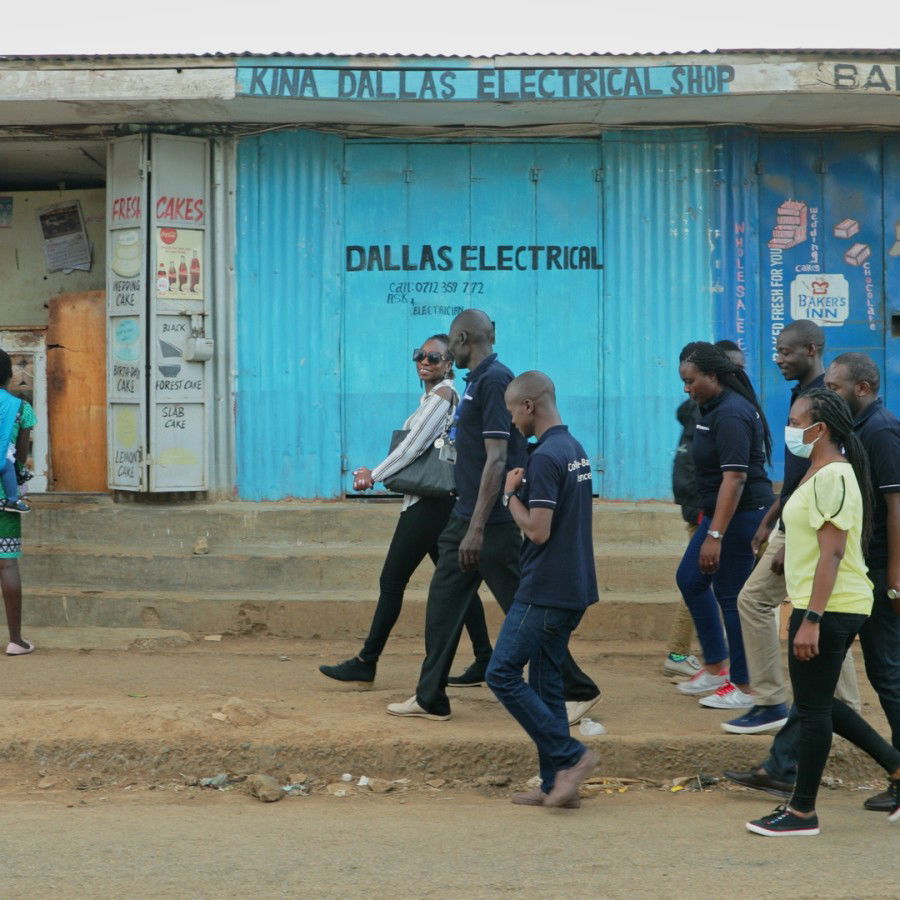 Heard about Norec by chance
During the process of developing the pilot project, the CEO and his colleagues learned about the opportunities for exchanges via Norec by chance.
"We quickly realised the value of exchanges, and made a start on the process. We studied how we could recruit resource personnel for DataDrivenFinance via the Norec programme. Norec is our most important partner for our exchange work," Jan-Martin Hunderi confirms.
With funds from Norec, DataDrivenFinance Norge and DataDrivenFinance Kenya were able to exchange young, highly skilled people to help further develop both companies.
"We looked at how we could recruit people with specialised knowledge. With the Norec model, we've been able to recruit highly qualified people much more quickly than without the programme," he says.
The company also discovered that there were many young and talented, qualified candidates looking to take part in an exchange.
"This meant that we were able to attract some really talented people. Norec has played a critical role in the development achieved by DataDrivenFinance. Having access to really smart and highly qualified candidates has helped us develop our technology much more quickly," he confirms.
DataDrivenFinance hopes to continue with exchanges between the two companies, and to extend their exchange programme.
"Just now, we have exchanges between north and south and between south and north. But we want to extend this to include more countries in the south, and plan to ask Norec to initiate an exchange in the south," says the CEO.
A continent with potential
Jan-Martin Hunderi points out that Kenya is full of potential for Norwegian companies.
"Kenya is seeking foreign investors and companies that are willing to invest there. For our part, we wanted to learn about the market and identify factors that suit our mission and our opportunities for success.  And we found them," he confirms.
He goes on to add that running a company in Africa is both exciting and challenging.
"Obviously, it can be difficult to do business in a foreign culture. We have to teach our target group about the concept of insurance, and we have to learn how to create trust between the customers and ourselves. In addition, the working culture in Kenya is different from that in Norway, and they have different ways of communicating. But we're learning," says Jan-Martin Hunderi.
Opens up a whole new insurance market
Mary used to worry about the future, but not any more
For Mary Endoshi Ruvisi, life insurance was something she never thought she could afford. But then she heard about DataDrivenFinance.
"Being able to buy health and life insurance for only one dollar a year has been life-changing for me," says Mary Endoshi Ruvisi, who lives in Nairobi's largest slum, Kibera, in Kenya.
As a mother, she constantly worries about what would happen to her children if she were to get sick. For many poor people, hospitalisation equals financial ruin. They cannot even afford medical treatment.
For Mary, being able to afford health insurance has lifted a burden off her shoulders.
"Now, I don't have to spend my time worrying about what will happen to my kids if I get sick. I know now that if anything happens to me, the insurance will help me pay both for any treatments I need and will provide a living for my children," she says.
She is one of 10,000 persons living in poverty in Kenya who can now afford health and life insurance thanks to micro-insurance from DataDrivenFinance. Via its subsidiary DataDrivenFinance Kenya, this Norwegian-owned company has followed a strategy in Kenya to find a successful way of providing insurance to the poor.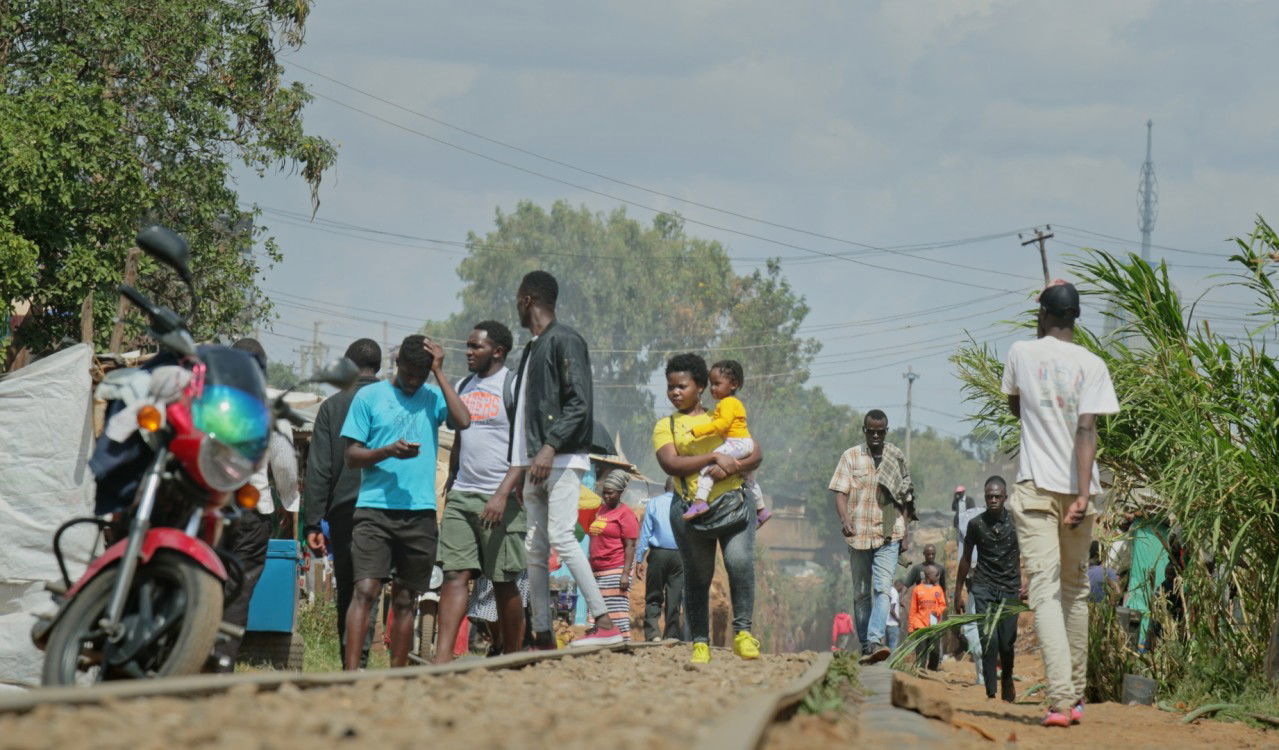 Risk reduction
Grace Wambui is a country lead for DataDrivenFinance Kenya, and emphasises the importance of micro-insurance in her home country.
"It is important for Kenya and it is important for DataDrivenFinance, because so many people here do not have insurance. This prevents them from minimising risk or doing something in the event of a crisis for their families. Our mission is to reach out to the poor people in Kenya who cannot afford traditional insurance," says Grace Wambui.
She cannot emphasise enough how important exchanges via Norec have been for the development of the company in Kenya.
"By the time we had completed the pilot phase, we needed resources to help us develop our platform. The participants who came here on exchange via Norec have really helped us grow and develop to our current position," she explains.
She also points out that DataDrivenFinance as an organisation has learned a lot by sending employees on exchanges between the parent company in Norway and the subsidiary in Kenya.
"We have learned so much about cultural differences and professional know-how. I hope that many more will go on to benefit from the same experience," she says.
If she were to hope for any changes, it would be for the exchanges to last longer than the current 10-month period.
"It's clear to us that exchanging professional know-how, thoughts and experiences regarding both culture and work takes time. Even one year is perhaps a bit too short, because the participants are exposed to a lot of impressions. They need more time to learn even more and absorb everything they experience," says Grace Wambui.