Street Mediation in Norway opened the door to conflict resolution in post-war Colombia
When Silvia Gélvez from Colombia came to Norway on exchange, she learned all about street mediation. This was the start of a project aiming to teach young people in war-torn Colombia how to resolve conflicts.
"During the year I spent in Norway, I was invited to take part in so many different activities. One of the most inspiring activities was street mediation. By the time I returned to Colombia, I was confident that we could introduce street mediation here too," says Silvia Gélvez.
The 32-year-old spent a year on exchange in Norway via Red Cross and Norec in 2014-2015. The contrasts between her home town of Bogotá and Akershus, where she was on exchange, were huge. During her time in Norway, she was introduced to Red Cross' street mediation project.
"The course is all about how you and others react and feel and what you need in a conflict situation. We worked in small groups of young people, learning many different ways of resolving conflicts and finding ways to avoid conflict," she explains.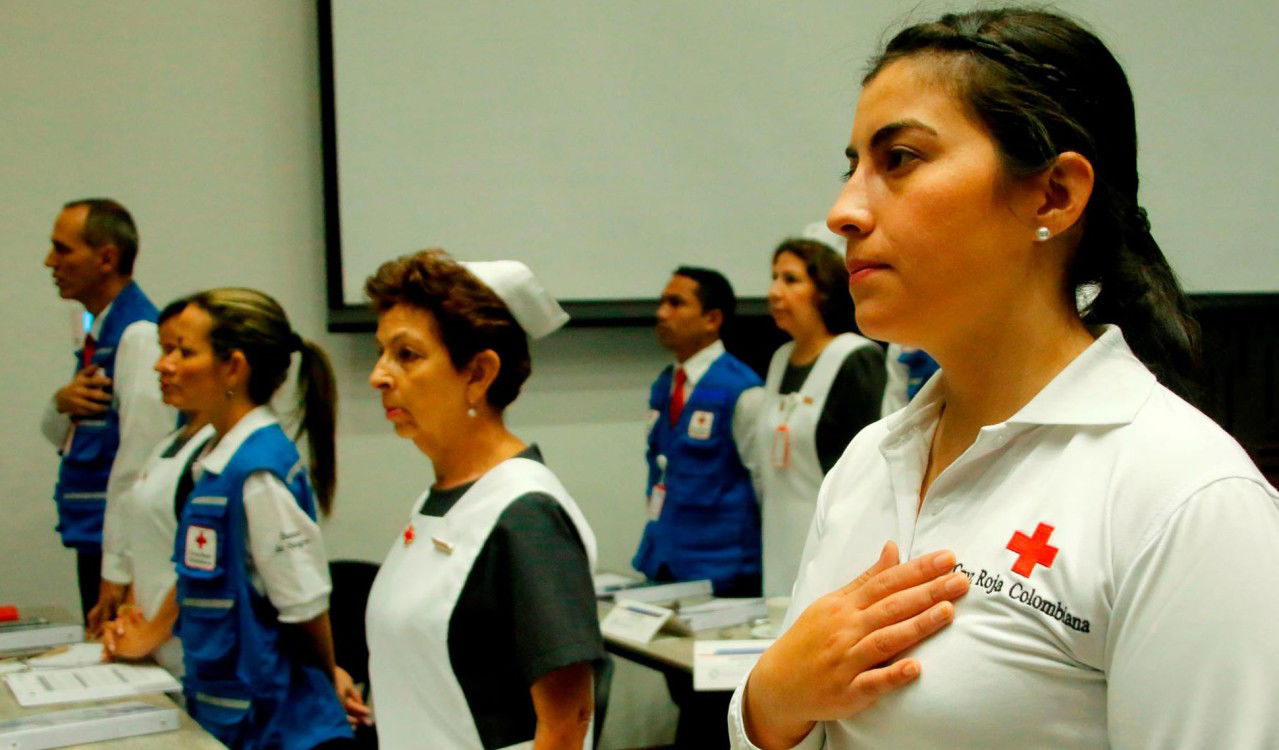 Keen to make use of her new-found knowledge
On her return to Colombia, she decided to make use of her new-found knowledge in her role as a volunteer for Red Cross.
"I started out by working with young people who were in prison. We put together small groups and taught them how to resolve conflicts, and it was rewarding work," she says.
2016, the year after Silvia returned from her exchange in Norway, was to be an historic year for Colombia. For more than 50 years, the country had been dominated by armed conflict between the Colombian government and the FARC guerilla fighters. Several hundred thousand people had been killed as a result of the conflict. More than seven million people had been forced to leave their homes.
After many years of negotiations to establish a peace process between the Colombian government and the FARC guerilla fighters, a peace agreement was finally signed in November 2016.
Colombia Red Cross is the only organisation in the country to have won the trust of both parties and to have had access to every part of the country. A successful reconciliation between the parties partly relies on allowing former FARC members to rejoin society. As a Red Cross volunteer, Silvia Gélvez was asked if she could make a contribution to the process with the knowledge she had gained.
"The main project for Red Cross in Colombia is to strengthen the society for peace. On this basis, we have a programme for reconciliation, and this includes non-violent communications. I have been able to contribute to this, taking inspiration from the street mediation project I was introduced to in Norway," she says.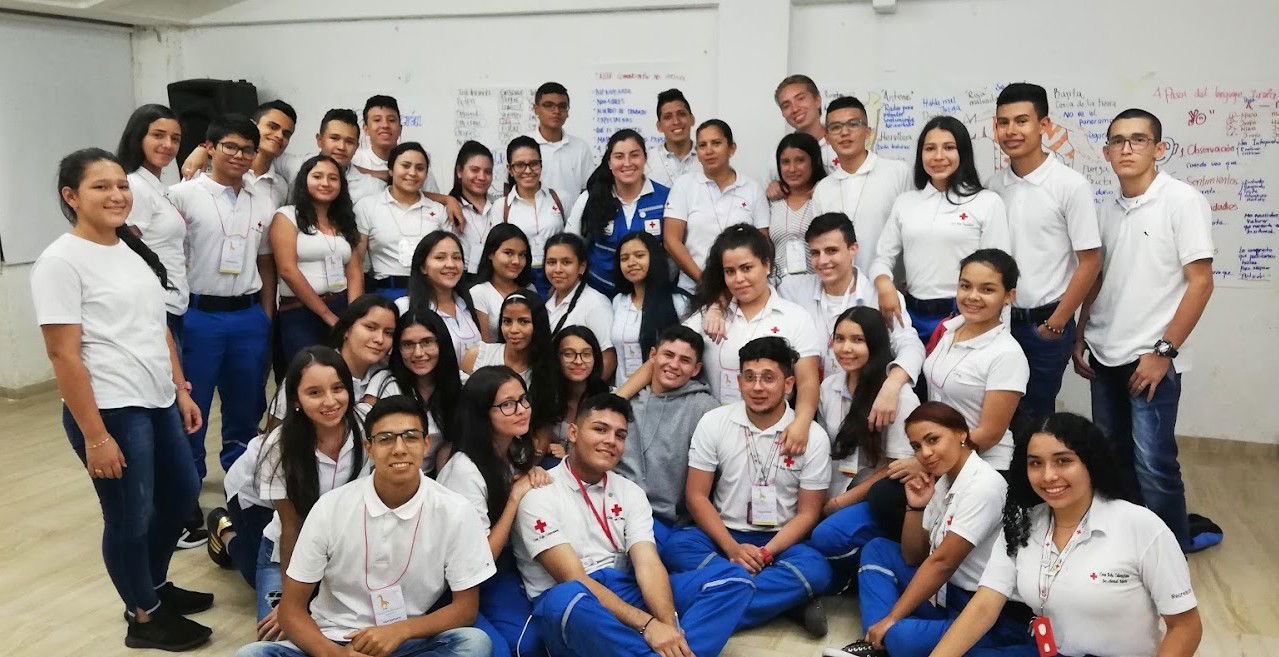 Gaining insight into each others' stories
The programme is made up of four levels and comprises three to four workshops every year. First of all, the participants need to understand what conflict is – that it is part of everyday life. During the second level, they learn to have a neutral perspective on conflict. Then the participants are asked to share their own experiences involving conflict.
"I love the second level, it is a thing of beauty, because the groups include former fighters, in addition to people who have suffered the consequences of war, as well as volunteers from the Red Cross. They all take part as equals, sharing their individual experiences. By listening to each others' stories, they learn to view things from different perspectives. They understand that everyone, in a way, is a victim of the same conflict, and that this is a vicious cycle. And the only way to break out of this vicious cycle is forgiveness," Silvia explains.
Touching to see how the process works
During level three, the participants make use of tools to minimise conflict. They learn how to communicate better, how to express feelings, how to deal with different ways of acting in a conflict – all aiming to diminish the conflict.
"During level four, they learn mediation skills. The goal for the programme is to teach them how to mediate in their respective communities," says Silvia.
She goes on to describe how touching it is to see how the participants gradually start to understand how other people feel, change their attitudes and finally arrive at the conclusion so that together they can build a society that works.
"Peace is still fragile in Colombia. But we have to work to make things better. I believe that this will result in major changes because we are working in the communities, with the people who have been affected by the conflict. Right now, we have 10 groups around the country working on street mediation," Gelvez says.
Learned how to identify opportunities
She is in no doubt that without the Norec exchange and the experience she gained in Norway, she would not be able to contribute to the project.
"I would never have done this if I hadn't been on the exchange. I wouldn't have had the knowledge I needed or the self-confidence," she says.
The exchange also taught her to believe more in herself, on several levels.
"When I first arrived in Norway, I felt that I didn't have any knowledge to offer. But that year on exchange showed me that I own my own experience and that I know a lot and can share that knowledge. I learned about flat, non-hierarchical organisational structures, and that it's not dangerous to speak your mind, even if not everyone agrees with you. I also learnt that you have to do much more to identify opportunities," says Silvia Gélvez.
She joined Red Cross as a volunteer 11 years ago because she wanted to learn all about first-aid. During these 11 years, she has learned so much more and she is still fully committed to Red Cross.
"Everyone should have something like this in their lives – an organisation based on the principles of respect, neutrality and non-violence. It is so meaningful. No matter what you do in the organisation, you are helping bring about change. Joining Red Cross was one of the best decisions I ever made," she says.
Today, the 32-year-old volunteer is the Global Youth Vice President for the Red Cross.
Street Meditation in Norway opened the door to conflict resolution in post-war Colombia
The Red Cross utilised exchanges to invest in volunteers for 20 years
The Red Cross has had exchanges between member organisations over many parts of the world for 20 years. The Youth Delegate programme has provided young people with unique training.
"Investing in the development and training of volunteers is essential for an organisation in attracting skilled and loyal people who will use what they've learned to further develop the organisation," says Elfi Thrane Bemelmans (27).
She was a Red Cross Youth Delegate in Laikipia County in Kenya in 2018 and 2019.
The Red Cross' Youth Delegate programme involves mutual international exchange of young adults with extensive experience of volunteering, and minimum one year as a volunteer for Red Cross Norway.
Young volunteers from the Red Cross in Norway work for nine months for one of the Red Cross' national societies. At the same time, Youth Delegates from the same national society share their experience for the same amount of time in Norway. Norec has helped support these exchanges for 20 years.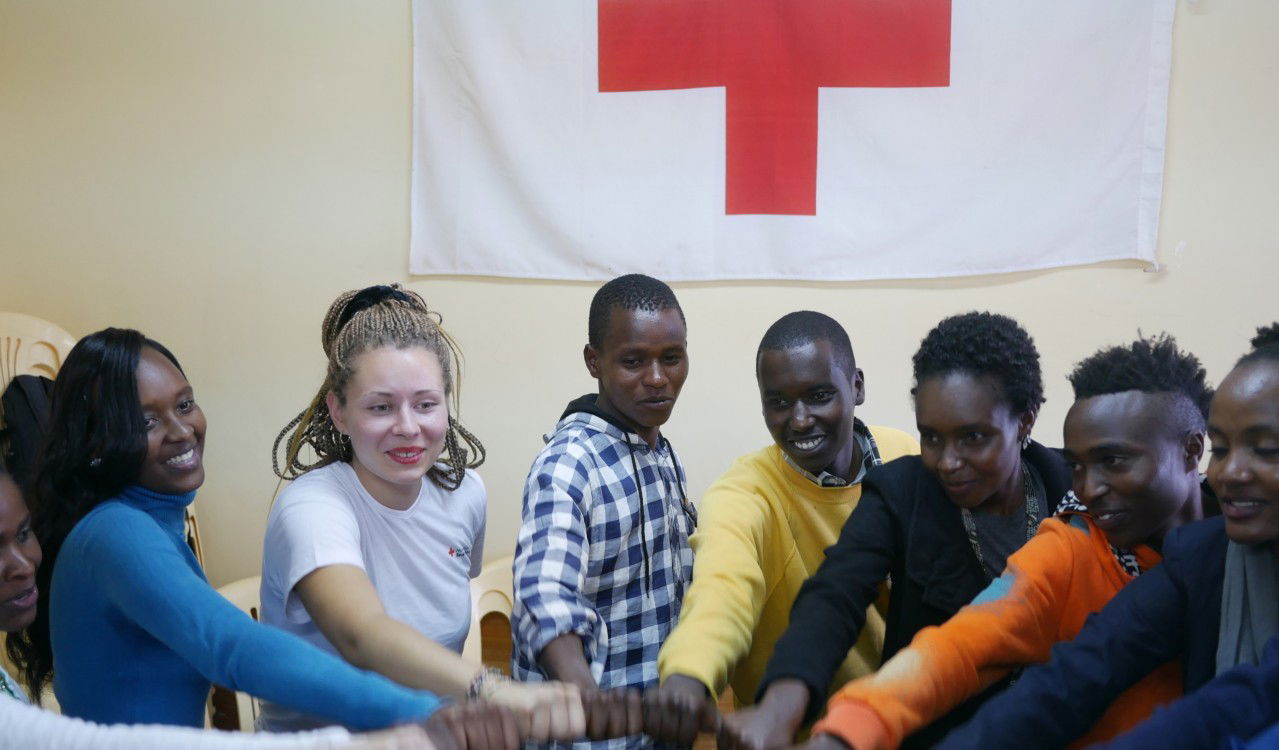 Aiming to be better prepared for challenges
The aim of the programme is to provide young people with knowledge and experience, so they are more prepared to face the humanitarian challenges that occur where they live.
Over the past 20 years of exchanges, many different countries have taken part. Of these, Colombia, Nepal and Kenya have had the longest cooperation with Norway.
"These exchanges have two aspects. One is a trainee programme providing the participants with knowledge, learning and experience of how to work in humanitarian organisations. The programme also provides the knowledge they need when they work for us at a later date," explains Red Cross Programme Coordinator Juma Ochieng.
Moreover, the exchanges provide institutional development for young people.
"It's a question of reinforcing the capacity of the young people in Red Cross and increasing their level of involvement in the organisation. It's all about knowledge, systems, structure and allowing people to take part in making decisions," says Juma Ochieng.
An attractive offer
When Elfi Thrane Bemelmans went on exchange as a Youth Delegate in 2018, she was fulfilling an ambition she had had for some time. She had worked as a volunteer for Red Cross since 2011, and had been aware of exchanges as a Youth Delegate from the very start.
"When I was volunteering for Red Cross in Arendal, we had Youth Delegates there from Nepal. They held courses for us and supported us in our role as local council leaders, and it was so exciting to hear about how they worked. It was fascinating to learn how people were doing the same as us, just in a completely different part of the world," she says.
She therefore decided to apply for an exchange as a Youth Delegate in between taking her Bachelor's degree and her Master's.
"Our goal is to reinforce the capacity of the young people in the Red Cross and increase their level of involvement in the organisation. At the same time, we want to exchange Red Cross experience across the country and promote a culture of non-violence, a strong programme at the Red Cross," she says.
In Kenya, she took part in establishing four activity groups, teaching the participants how to plan and report activities and, last but not least, how to communicate an event successfully in Kenya.
"We followed up to check whether this was successful and ended up with four groups organising activities. By the end of the programme, the groups had elected their own youth councils, and were more actively involved. We could see how this benefited the level of voluntary activity and that more of the group members took on active roles," explains Elfi Thrane Bemelmans.
Mutual exchange of knowledge
Bemelmans claims that exchanges of Youth Delegates is a successful method of reinforcing Red Cross principles.
"As a volunteer, I've seen myself how important Youth Delegates are. They are a motivating factor. In the long term, we hope that the changes and activities we've been working on as Youth Delegates survive, are sustainable and are continued. The goal of the Youth Delegates programme is not just to reinforce some activity in a new country, but also to take something with them from one Red Cross organisation to their own," she says.
While in Kenya, she learned a lot that she can make use of today.
"I learned about project implementation, and the tools you need for successful implementation."
She explains that this has been very useful in her current job, working for the Danish Refugee Council in a support scheme for projects in Somalia and Afghanistan.
Even though she no longer works for Red Cross, she still acts as a volunteer and plans to continue to do so.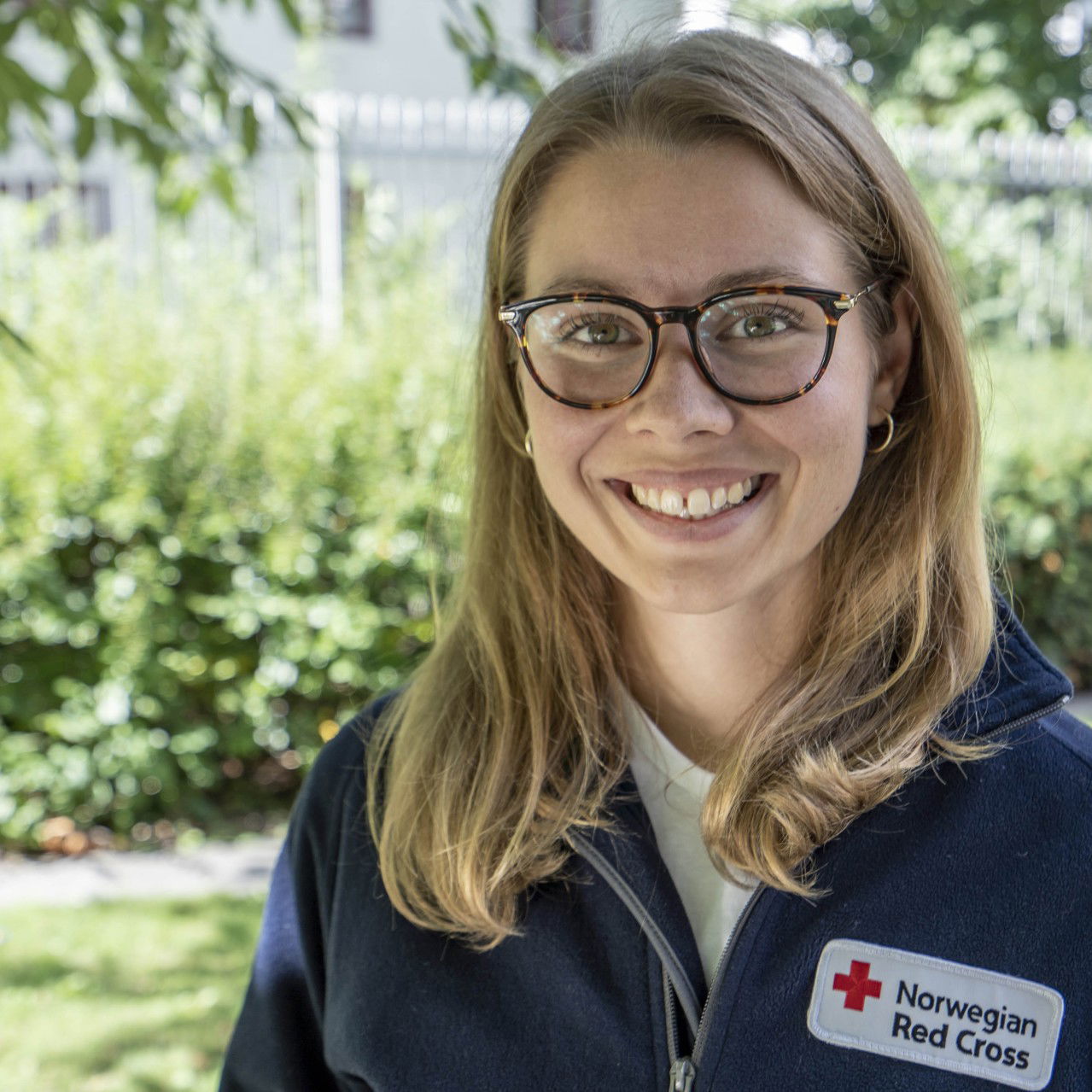 Gaining a deeper understanding
Project Coordinator Juma Ochieng says that Red Cross has evaluated the importance of exchanges for the organisation. He underlines three aspects.
"A high number of the delegates have continued to work for Red Cross. Delegates stay with the organisation for longer than volunteers who do not participate on exchanges. And many of the delegates in which we have invested resources have come back to the organisation. When they come back, they grow with the organisation," he says.
What's more, the experience they gain from going on exchange has resulted in changes in attitudes, particularly in the districts.
"You learn to understand that you can learn from other countries. By going on exchange, people see that no matter where you come from, you have a lot of knowledge. They also see how integration works in practice," underlines Juma Ochieng.
Exchanges have been hugely important
In addition, they have been able to implement knowledge from one Red Cross organisation to another.
"One example of this is knowledge of how to work with refugees and achieve integration. How to work with young people and integrate methods and organisational strategies from, for example, Nepal. Or how to teach young people about health and sex. The latter has been difficult in Norway. Many of our African and Asian partners have invested a lot of resources here, and we have implemented this in Norway. This has been important when it comes to providing information on safe sex and preventing chlamydia," says Juma Ochieng.
He is confident that the exchanges have been hugely important for Red Cross.
"Going on exchange has provided us with the opportunity to grow both as an organisation and in movement," he concludes.