What 2020 taught us: Cooperation means everything
26. August 2020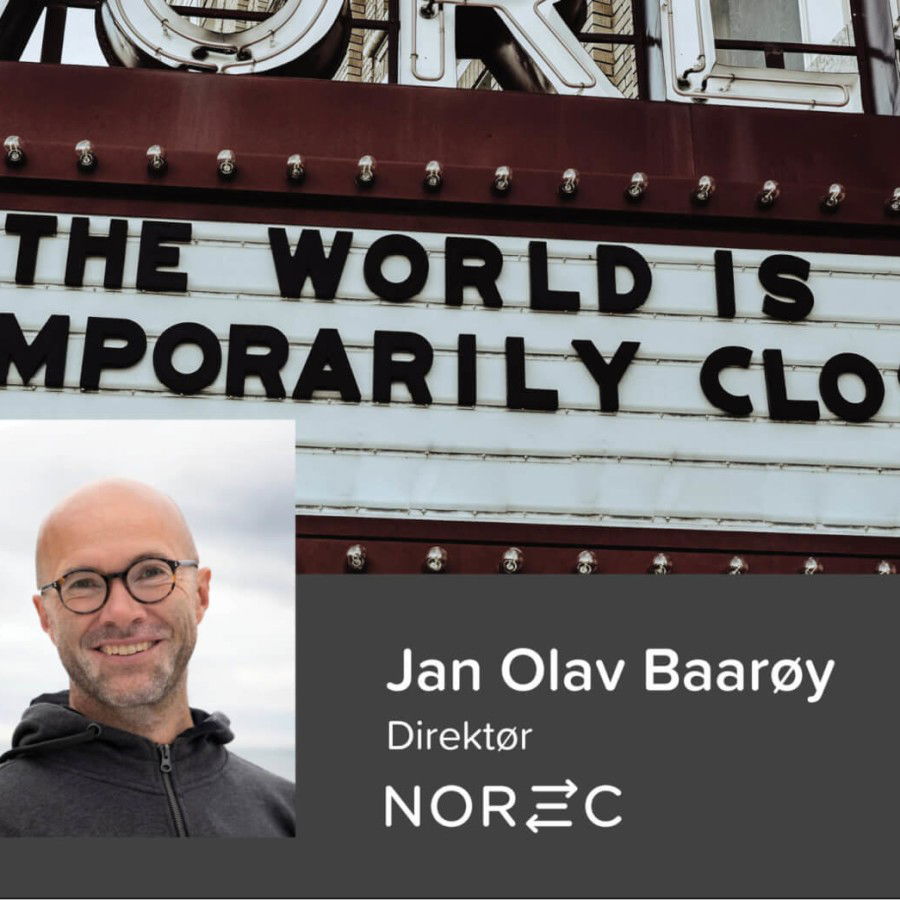 In January, nobody knew what Covid-19 was. Today, nobody is unfamiliar with it. Within a few months, an unknown virus from a market in China has become the biggest crisis for generations. This is a limitless virus, defying borders, social class and nationality.
The world today is joining forces against an invisible enemy. Our formeost weapon is cooperation. Because behind the seriousness and surrealism of the newspaper headlines, we find human behaviour at its best.
Sharing knowledge and exchanging experiences have never been more important. We can only stop the disease and find a vaccine against it if we pull together in the same direction. China which was hit first has now gained much knowledge and experience that they are sharing with other countries. This will be the foremost asset when they are honing their strategies to fight the disease.
The last weeks have seen an increase in the spread of the Coronavirus globally. We have seen stories out of India, South Africa and Uganda about societies almost grinding to a halt. We in Norway are fortunate, as we have a health system which can assist those who are infected, and a social security system which can assist with the economic consequences of the health crisis, whether they impact businesses or individuals.
This is not the case in many of Norec's partner-countries. In Sub-Saharan Africa, 400 million people are living in extreme poverty. There are no unemployment benefits or compensations for lost income, leaving the people affected with no alternative than unemployment. Thus, the economic consequences create more fear for some than fear for the virus itself.
Cooperation is essential if all countries are to be able to get through the crisis in a stable condition. In Norway, we need to have two actions going at the same time: both strengthening our own ability to handle the disease, as well as the global ability to do so. Because a virus-free Norway will not matter if other countries will have to continue to struggle with it.
Knowledge-sharing, exchange of experiences and reciprocity are the pillars of Norec's work. Many of our exchanges have had to be stopped for the moment, as we in no way want to contribute to the spread of the pandemic. Meanwhile, we do see that many of our partners and participants are able to continue their work digitally, meaning that they still are able to reach their target groups.
Some examples: our partners Blue Dragon and Phare Ponleu Association are using streaming and video-production, meaning that their participants can continue to follow their students from abroad. The IT-companies Laboremus and Quesnay have their staff working from home through digital meetings and follow up, meaning that their business can continue. Social media has also become the main channel for the World Association of Girl Guides and Girl Scouts, whose exchange participants are actively spreading information about Covid-19.
One day, the ongoing health crisis will be over. We and the world will continue our course with challenges and possibilities. And when everyday life starts again, we will return to old projects, and start up new ones. Mutual sharing of knowledge, competency and experiences have never been more important.