Webinario informativo – América Latina
14. September 2022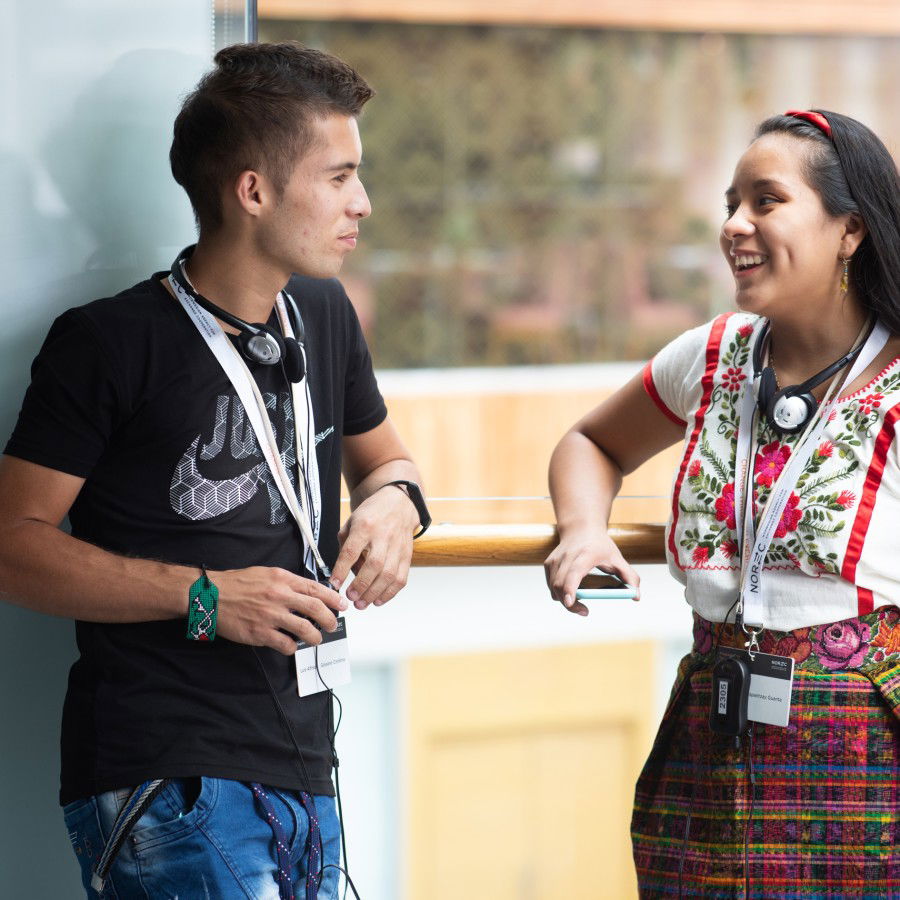 Frente a los retos del futuro buscamos crear alianzas. ¡Conozca el modelo de cooperación internacional de Norec!
(For information in English, read below)
Convocatoria
La Agencia Noruega de Cooperación para el Intercambio (Norec) está afiliada al Ministerio de Relaciones Exteriores de Noruega y es parte clave del enfoque integral para cumplir con los objetivos de desarrollo sostenible de la Agenda 2030.

A través del intercambio mutuo de profesionales o voluntarios, Norec financia proyectos entre organizaciones públicas, privadas o de la sociedad civil en varios países del mundo.
El financiamiento promueve la creación de alianzas regionales que propongan soluciones a sus desafíos locales y la transferencia de capacidades entre las organizaciones participantes para su fortalecimiento institucional.

Únase a nuestro seminario web y descubra cómo Norec puede apoyar a su organización a través del intercambio internacional.
Fecha: miércoles 5 de octubre
Hora:
Centroamérica – 9 AM
Andes – 10 AM
Noruega – 5 PM
Lugar: Zoom meetings
Duración: 45 minutos
Si desea participar, favor de inscribirse en la siguiente página
Introduction Webinar – Latin America
The Norwegian Agency for Exchange Cooperation (Norec) is an executive body under the Norwegian Ministry of Foreign Affairs and a key part of Norway's integrated approach to achieving the UN's sustainable development goals.
Through the mutual exchange of professionals and volunteers, Norec finances projects between public, private or civil society organisations in various countries around the world.
Norec's financing promotes the creation of regional alliances that propose solutions to their local challenges and the transfer of capacities among the participating organisations for their institutional strenghtening.
Date: Wednesday 5 October
Time: Central America 9 AM/ Andes 10 AM/ Norway 5 PM
Location: Zoom meeting
Duration: 45 minutes
PD: The seminar will be held in spanish
If you want to participate, please register here