– A unique insight into UNs work all over the world
13. June 2022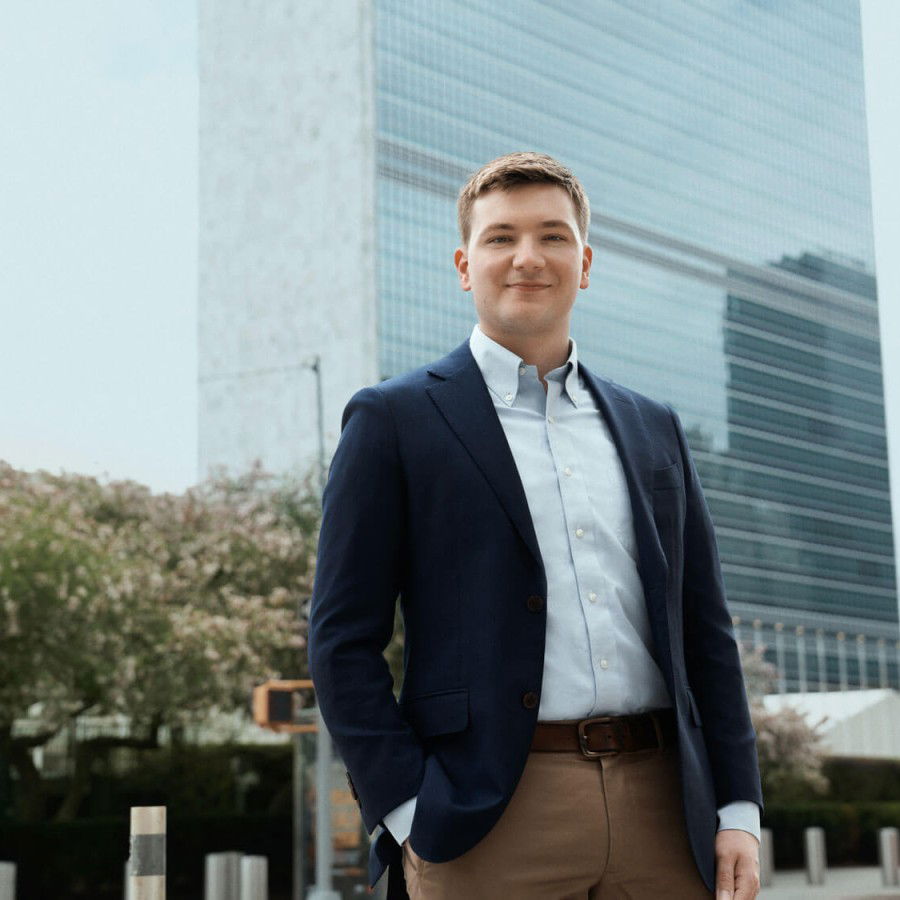 Henrik Dale is working as Junior Expert Officer in the United Nations
Name: Henrik Dale
Age: 30
Position: Junior Expert, Office of the Secretary-General's Envoy on Youth
Where: New York City, USA.
What is a typical workday for you?
I help coordinate the implementation of the UN Youth Strategy (Youth2030). The aim of this strategy is to better the UN's engagement with young people, so the UN can benefit from their views, insight, and ideas. I support various UN Country Teams in ensuring that their work on youth issues is aligned with Youth2030. I feel like I have a lot of responsibility and freedom in my daily work.
What is your favourite part of the job?
It is very exciting to work in an international environment. Because I work at the Secretariat in New York, I am often in contact with representatives from other countries' Permanent Mission to the UN. In addition, I get to work on the implementation of the Youth Strategy, which is a system-wide and global. This gives me an unique insight into UNs work all over the world.
What is the most challenging about the job?
UN consists of a lot of different entities, and several of them are working with processes involving youth in different ways. These processes are often long-lasting, stretching over several years. It has been challenging to figure out when and how we are able to influence these processes. But it is challenging in a good way, meaning that it is interesting and fun.
What made you qualify for the job?
The requirement for my position was a master's degree and a minimum of two years of post-master's working experience. I know the UN value international work experience, or at least working in an international environment or with international topics. In my case, I think the fact that I was already familiar with the UN system contributed. I have previously worked as a United Nations Volunteer in Jordan.
Are you a Norwegian citizen an interested in being a Junior Professional Officer or United Nationas Volunteer? By mid-June Norec will post a number of vacancies on norec.no.