An increase in the number of applicants makes it harder to compete for funds
14. February 2023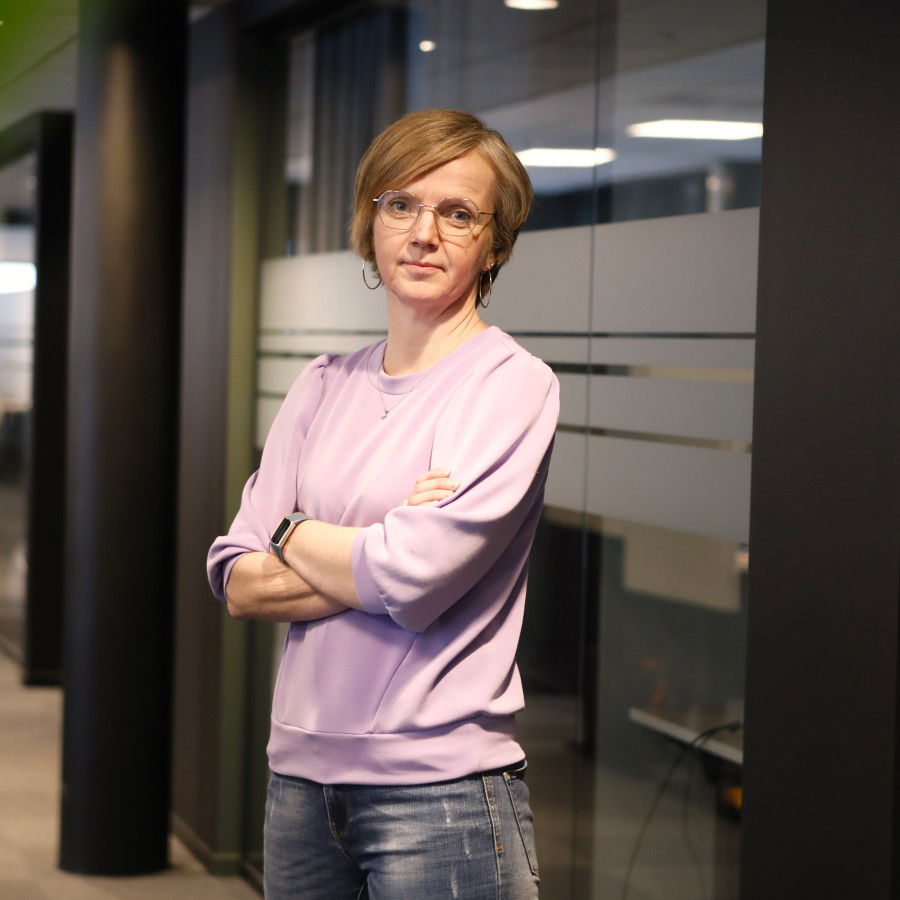 The Norec model is increasingly popular. At the same time, there is a general increase in prices and expenses in society, and we now get less for each krone spent. This all makes it much more difficult to compete for funding.
– We are pleased to see an increase in interest in exchanges as a method and tool, says, Director of Programmes in Norec, Margunn Indrebø Alshaikh.
2022 was the year when the world could gradually start to reopen after the restrictions required to fight the COVID-19 pandemic. For Norec, the pandemic resulted in a full stop in all physical exchanges from 2020, and all projects had to make the change to a digital working day.
Last year, we saw many partners restarting exchanges and getting close to the level they were at before the pandemic. In addition, many new partners have realised the opportunities to be found in an exchange funded by Norec.
– The increase in interest makes competition tougher for the funds we can distribute, says Margunn Indrebø Alshaikh.
Following development policy guidelines
With the increase in expenses across the board, and an annual allocation that has not yet returned to the pre-pandemic level, it is even more difficult to prioritise than before.
The decision which projects to support is at any given time based on strict criteria. Norec aims to support a wide range of projects and actors working on the sustainable development goals. In 2022, moreover, Norec also planned to prioritise public applicants, in addition to projects that involved the climate, hunger, the environment and our oceans.
– Due to the increase in competition, not all applicants will be granted funding, she explains.
More than 500 young people on exchange
In the first two months of 2023, 20 brand new projects will be starting activities and more than 200 young people will be leaving on exchange. In total, Norec currently has more than 60 active partnerships and around 500 young people on exchange.
– These are all great projects with a high level of quality and covering a wide diversity of activities involving the sustainable development goals. Norec is looking forwards to following these activities throughout the year, says Margunn Indrebø Alshaikh.
In 2022, Norec was allocated NOK 121.5 million to the exchange scheme.
– For the second allocation round in December, we had NOK 90 million available, but we received applications totalling NOK 144 million. We had to turn down project applications that were good and met our requirements, but that fell slightly short in competition with other project applications, she continues.
Imbalance between activities and grants
The tough competition can also be attributed to the fact that the grants Norec receives have still not returned to the level from before the pandemic.
– During the pandemic, there were several cuts to our budget, as physical exchanges were not possible. Our exchange activities are now almost back to the level from before the pandemic. But our grants are still not there yet. There is basically an imbalance between the two, she explains.
She is keen to underline that Norec's mission remains the same, to help more young people gain international work experience. Starting in 2023, Norec will introduce new deadlines for applications for funding.
– We want to make the process more predictable for applicants and allow more time for them to prepare the exchanges. We have therefore decided to replace continuous case processing with fixed application deadlines. This will also improve equal opportunities for applicants, she concludes.