The real battle
10. November 2022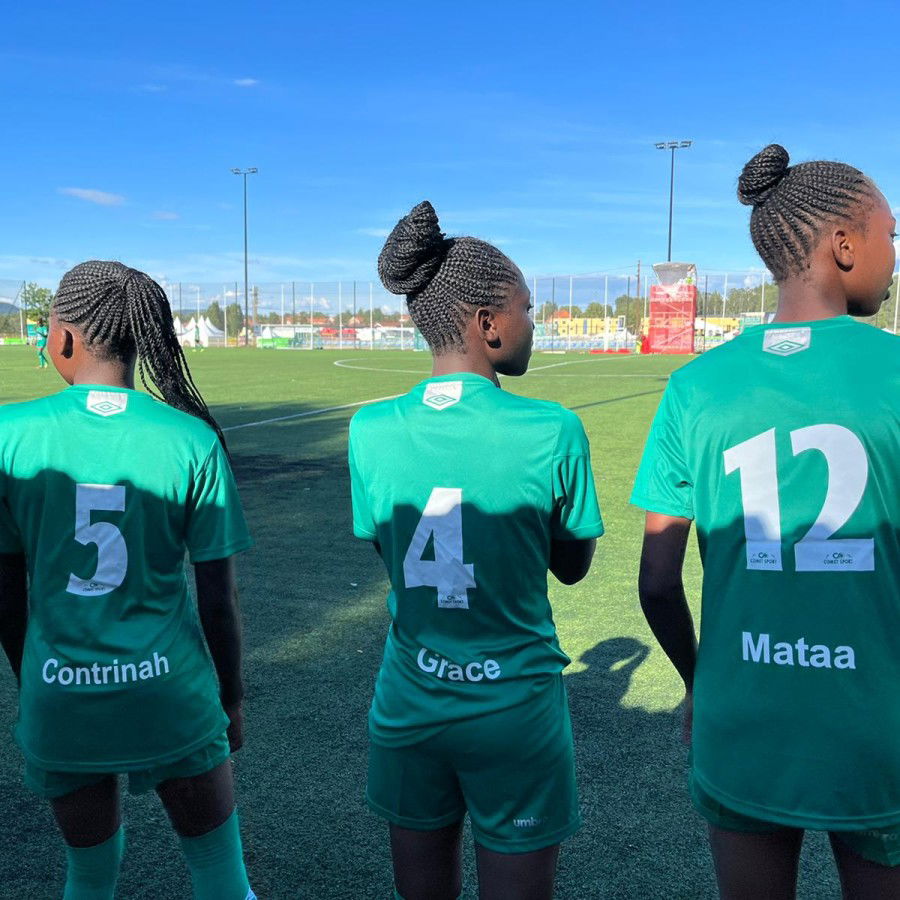 Nyawa United is an African girls' football team. They came to Norway this year to play in Norway Cup, and lost all their matches. But for these girls, the mere act of taking part in the cup represents a much more significant battle – the battle for their rights in Zambia.
"Most often, people in Zambia do not believe that girls can achieve anything. But by playing for Nyawa United, we have shown that you can do what you want in Nyawa, even if you're a girl," says Mataa Litebele.
The 16-year-old girl is team captain. They are the only girls' team from Africa to play at Norway Cup in 2022. They lost all their matches, but definitely won a place in many hearts. Mataa is in no doubt that football has changed her life.
"I was much shyer before, and didn't like to speak. I was actually scared too. By playing football, I've become much more self-confident, and now I know that I can achieve anything I want. I feel confident about the future now," she says.
Seen as a waste of time
The opportunity to play football or take part in other sports for girls in Zambia is not a foregone conclusion. Girls are responsible for a lot of chores at home from a relatively young age. Walking to get water, cooking, brushing the floor and washing clothes are all chores that take up their time every day.
In many parts of Zambia, it is almost unheard of for girls to play football. It is mainly seen as a waste of time for them.
In addition, Zambia is one of the countries with the highest rate of child marriages in the world. According to Unicef Zambia, 29 percent of girls in Zambia now aged between 20 and 24 were married before they turned 18.
"Girls are often married off at a very young age, and may perhaps fall pregnant by the time they are 15. They don't go to school when they are menstruating, and many drop out of school at an early age for a number of reasons," says Annet Sonko.
She is the person behind the wild idea to send a girls' football team from an African village to the world's largest football tournament, Norway Cup.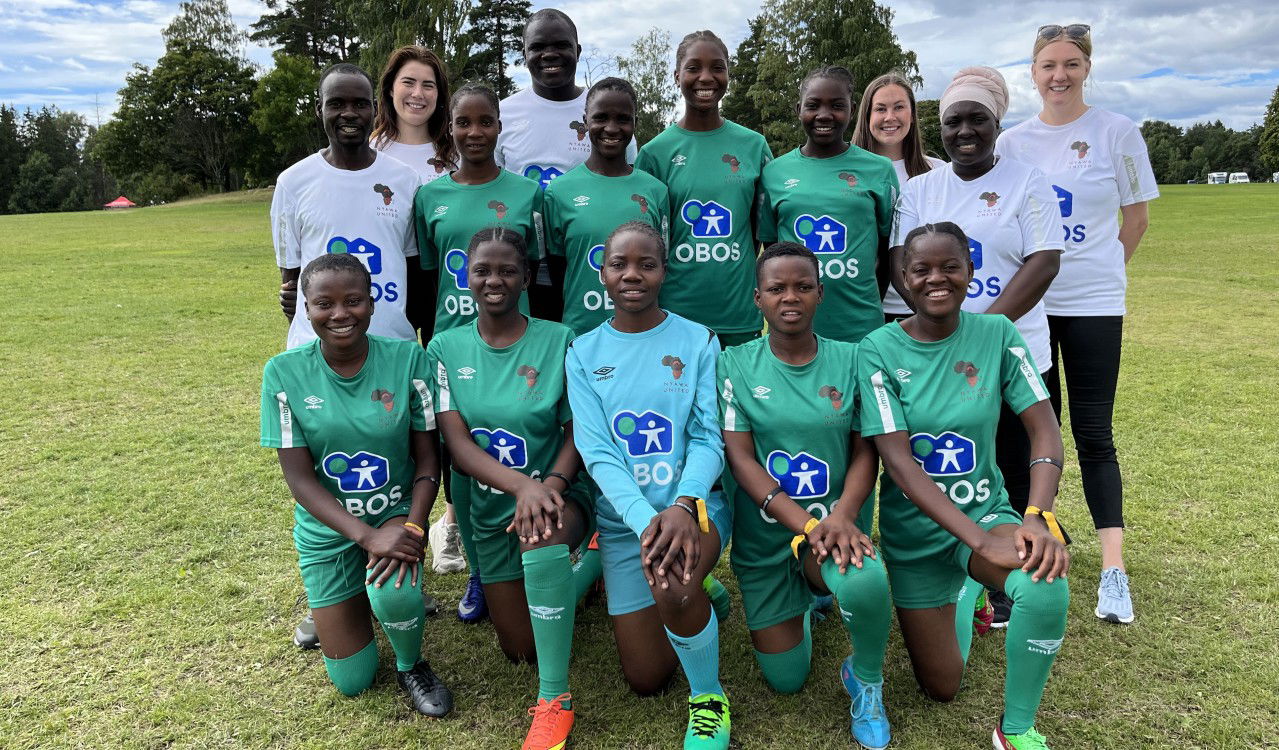 Wanted to put rural Zambia on the map
This story starts almost three years ago, in January 2019. In a small town in Zambia, a group of five are seated under a mango tree. Amy-Kristine Andersen, Anette Kristoffersen and Sandra Instebø from Norway, with Annet Sonko from Uganda and Amon Kasweka from Zambia.
Five young volunteers who have got to know each other due to their shared backgrounds as participants on an exchange. Four of them have taken part via Idrettens Fredskorps – an exchange scheme organised by the Norwegian Olympic and Paralympic Committee and Confederation of Sports and funded by Norec.
"We really liked Annet's idea. We wanted to put rural Zambia on the map and show that there are opportunities here, even if you are born into a life with hardly any resources," says Amy-Kristine Andersen.
They decided to focus on the tiny village of Nyawa, some 120 kilometres from Livingstone. Response Network, the organisation where Annet Sonko works, had previously had projects in the village, making it easier to establish contacts with persons such as the village chieftain.
Aiming for development in several areas
In March 2019, all girls born between 2004 and 2006 were invited to try playing football on a patch of dry grassland in the tiny village.
"We selected ten girls based on skills, level of interest and qualities that are important in a team. We wanted to see the girls develop, not just on the football pitch," explains Amy-Kristine Andersen.
They planned to provide more than football coaching, with workshops where they could discuss subjects such as education, child marriage, pregnancy at a young age etc.
The girls approached the football training sessions with enthusiasm. At the same time, the five volunteers had to continue working on their long-term plan to get the girls to Norway Cup. It's one thing to have an ambitious goal. It's another to get every piece of the jigsaw puzzle into place so you can achieve it.
One of the prerequisites for success was to have close contact with the girls' parents and guardians, in addition to the village chieftain.
"This jigsaw piece turned out to be the easiest. They encountered their first challenge in July 2019, when they found out that none of the girls had any ID papers," according to Amy-Kristine Andersen.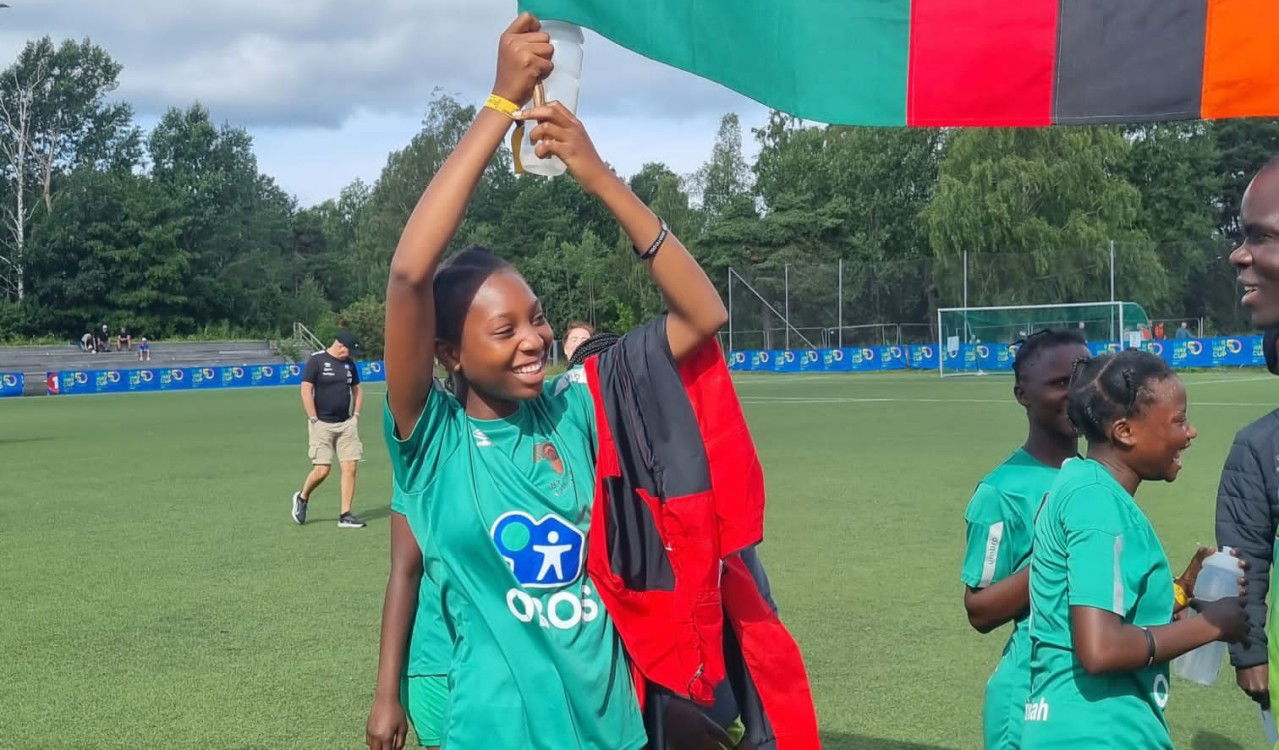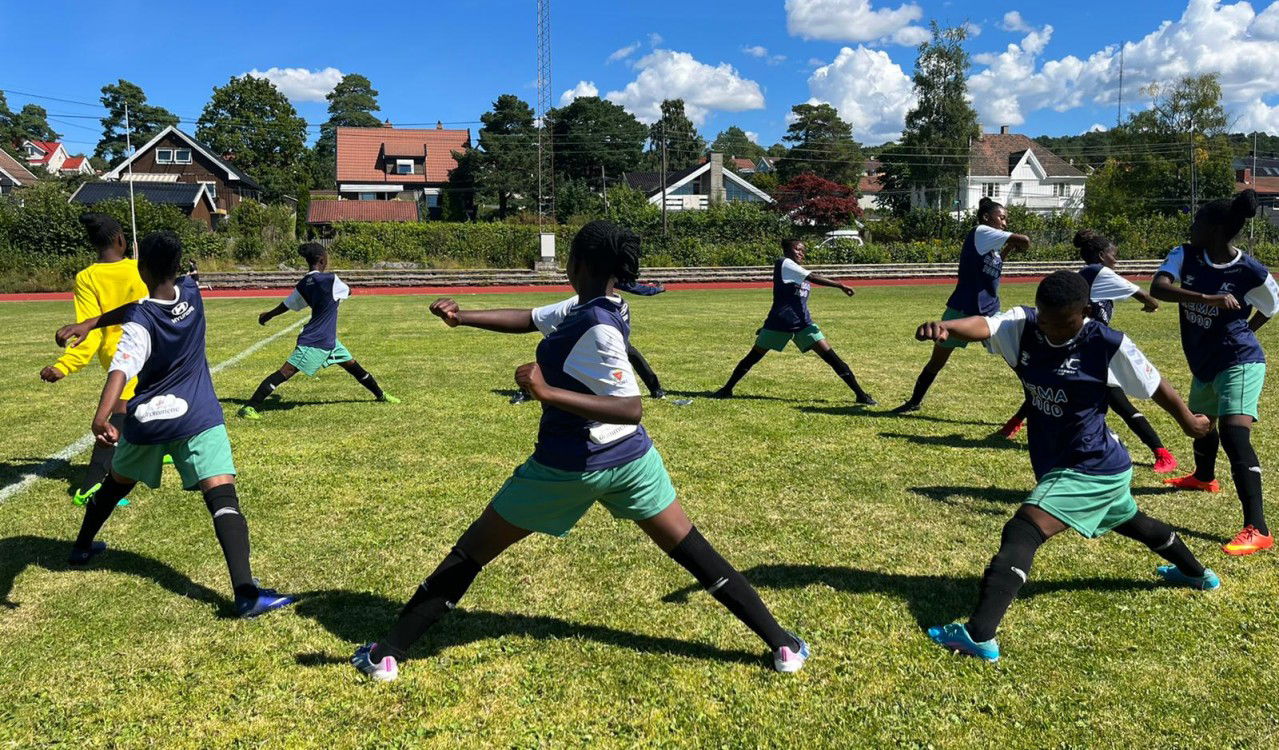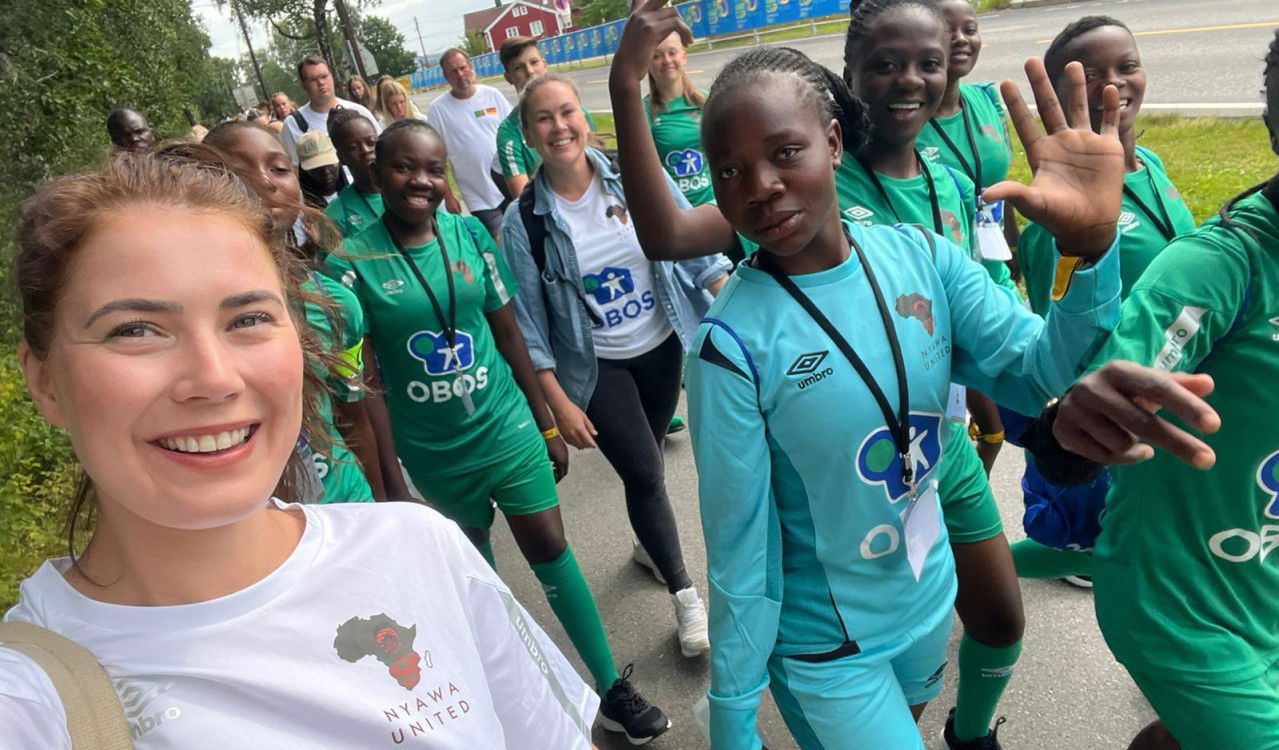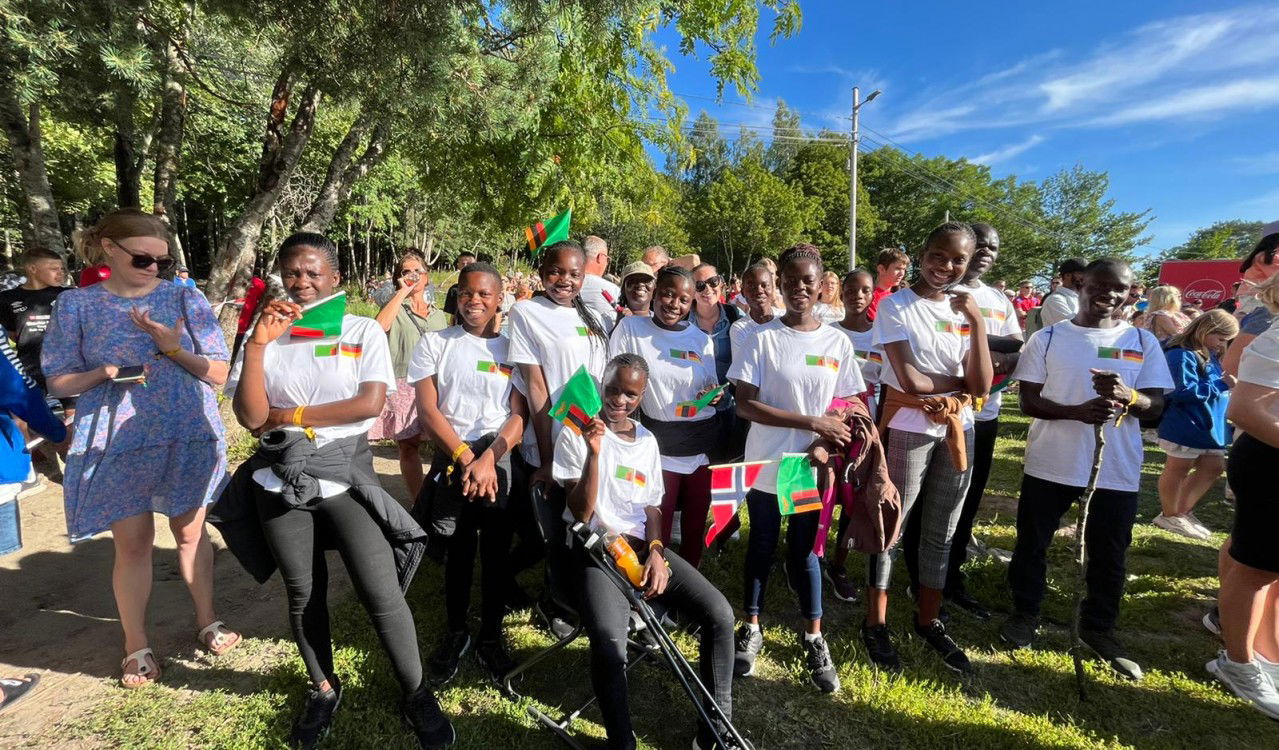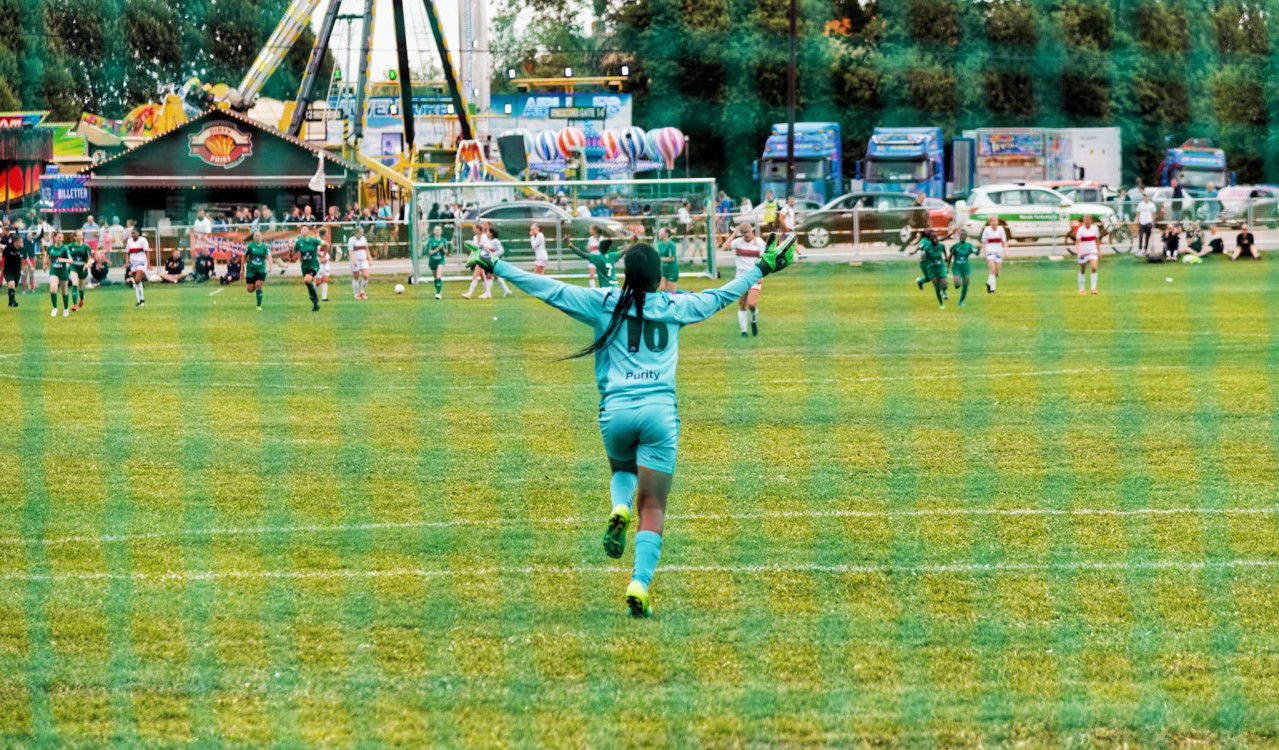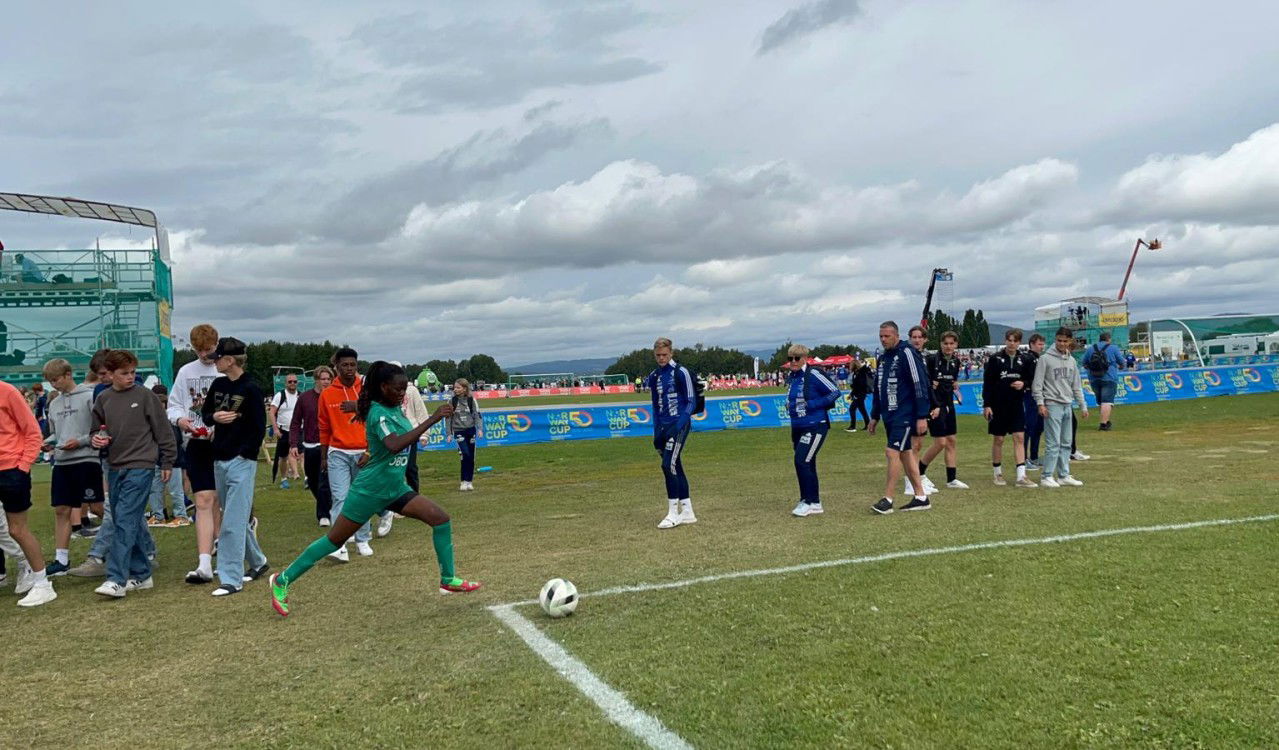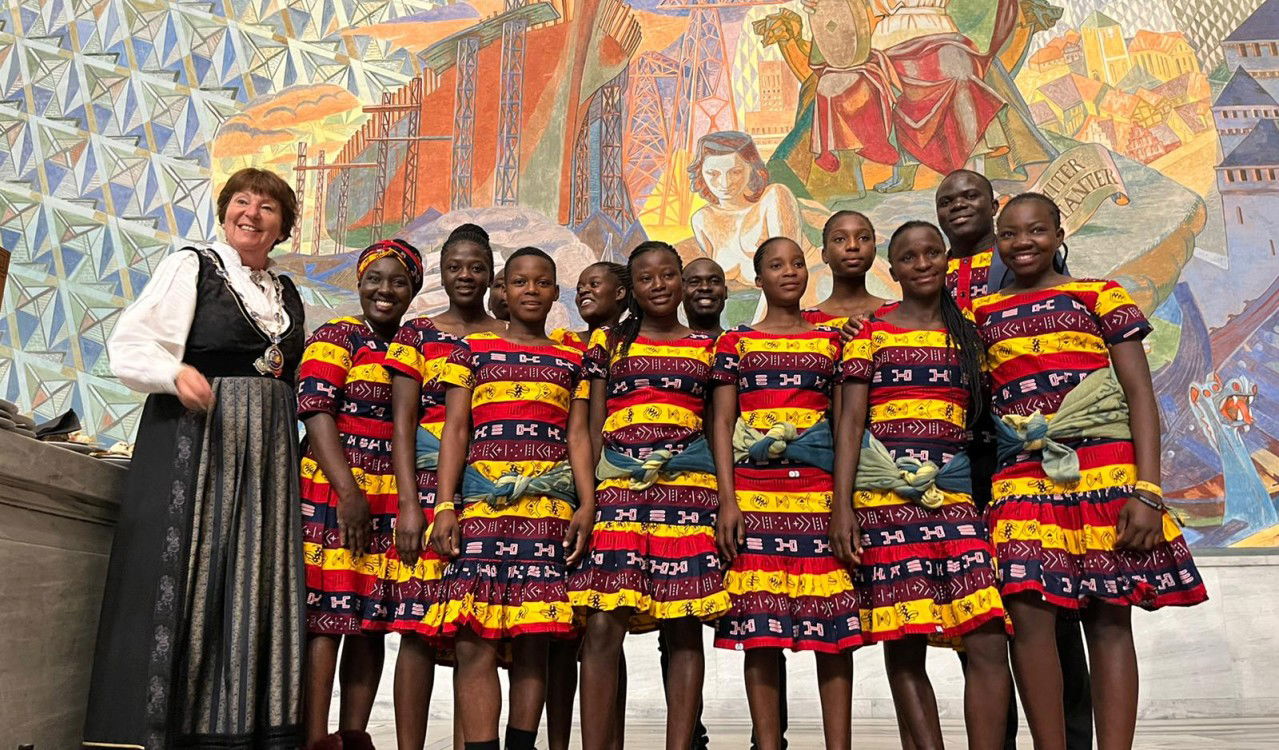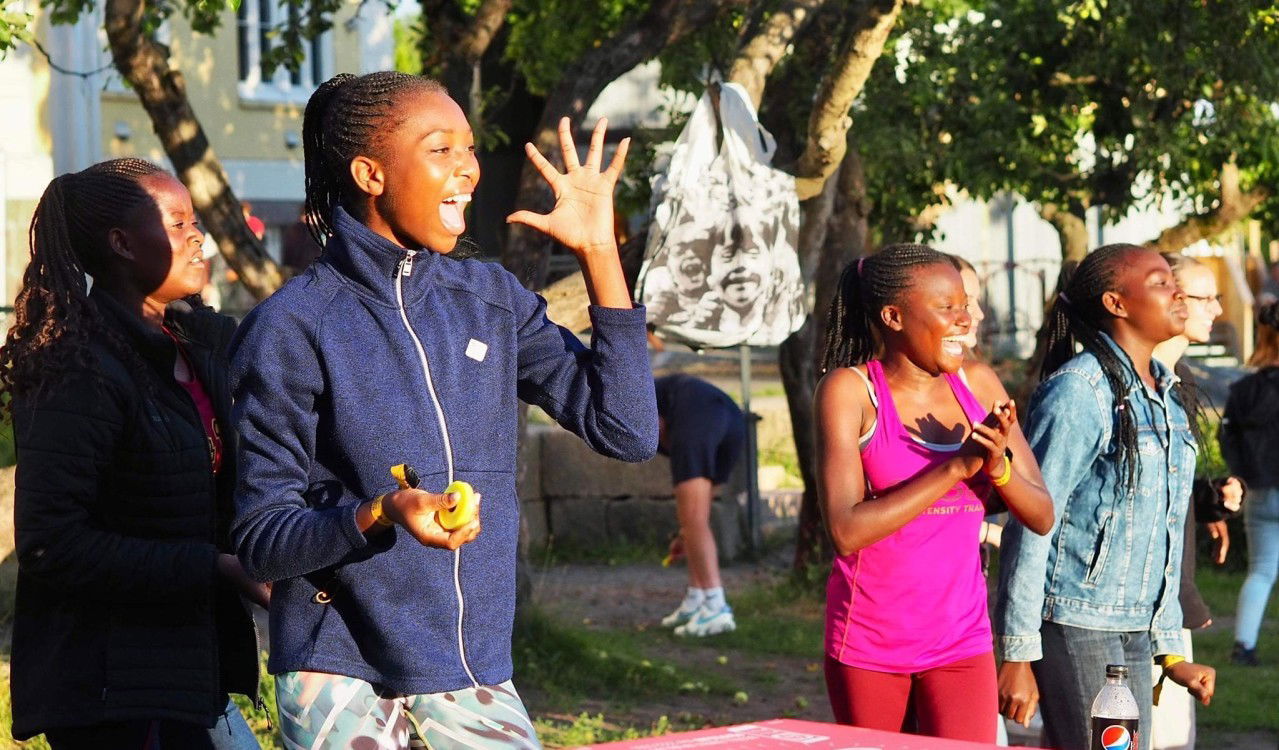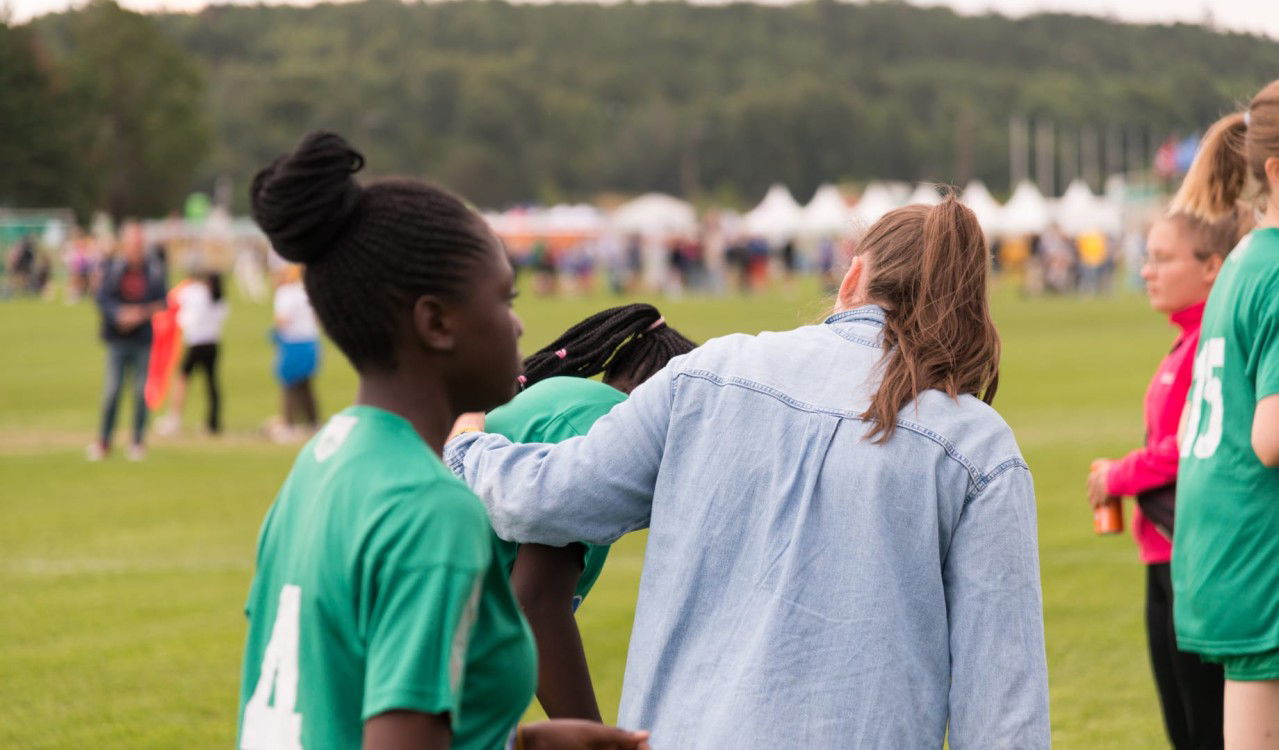 Difficult to get hold of birth certificates
In Norway, you are automatically assigned a national identification number and are included in the register of births when you are born. In Zambia, information on births is written down on a piece of paper. Many of these pieces of paper end up getting lost, basically due to the rainy season and moving homes. And if you do not have your ID paper, you cannot apply for a passport. Without a passport, travelling abroad is, of course, impossible.
"This was the start of a lengthy process involving several governmental agencies in Zambia and the girls' guardians, as several of the girls no longer have their parents," says Amy-Kristine Andersen.
By Christmas of 2019, all ten girls finally had their birth certificates. But you also need a passport photograph to apply for a passport. And there are no photographers in Nyawa. This required a lot of creative thinking.
They could not afford to bring all the girls to the closest city of Livingstone to have their photographs taken.
"We had to get creative. We used the sheet from my bed, climbed on a motorbike and drove the 120 kilometres from Livingstone to Nyawa," explains Amy-Kristine Andersen.
In the village, they asked the pastor's wife if she could be so kind as to iron the sheet to get it as smooth as possible.
"She used two hot stones to iron out every crease in the sheet," explains Amy-Kristine Andersen.
Then they attached the sheet to the rear wall of a house using tape and took photographs of the girls using an old iPhone.
"And this basically sums it all up. We use whatever we can find to the maximum," says Amy-Kristine Andersen.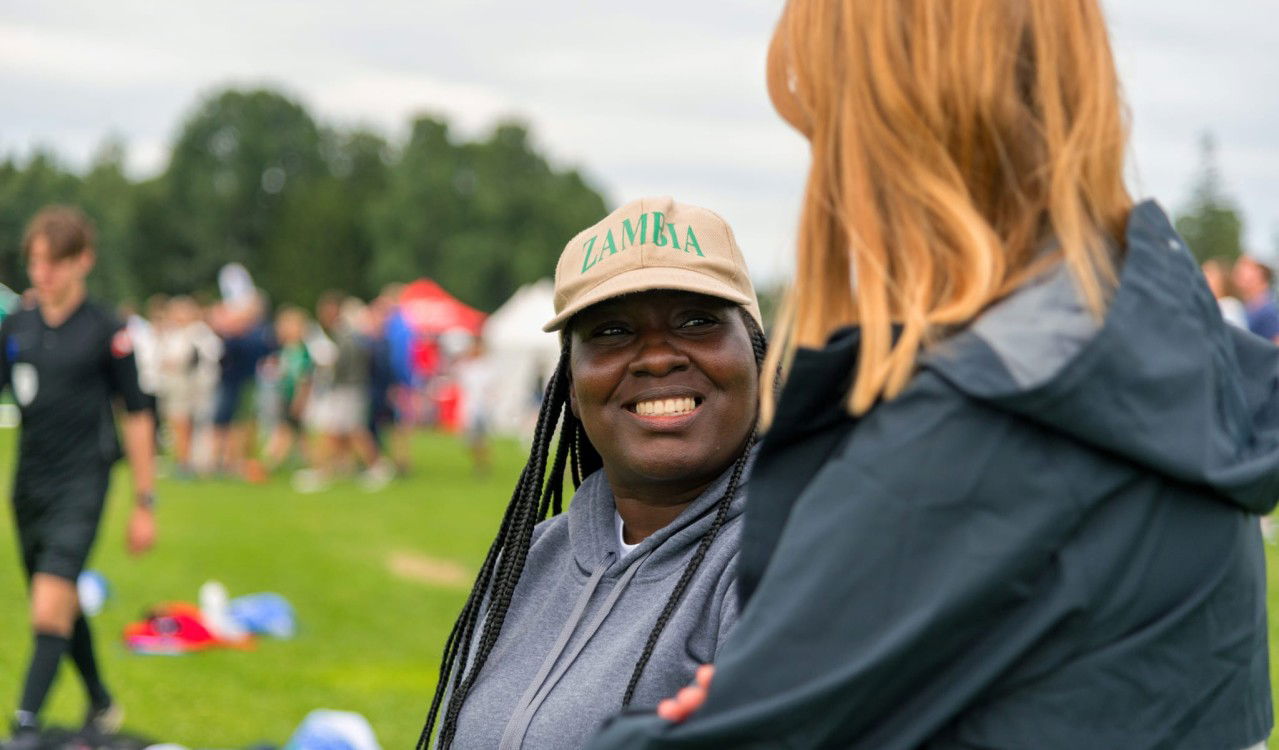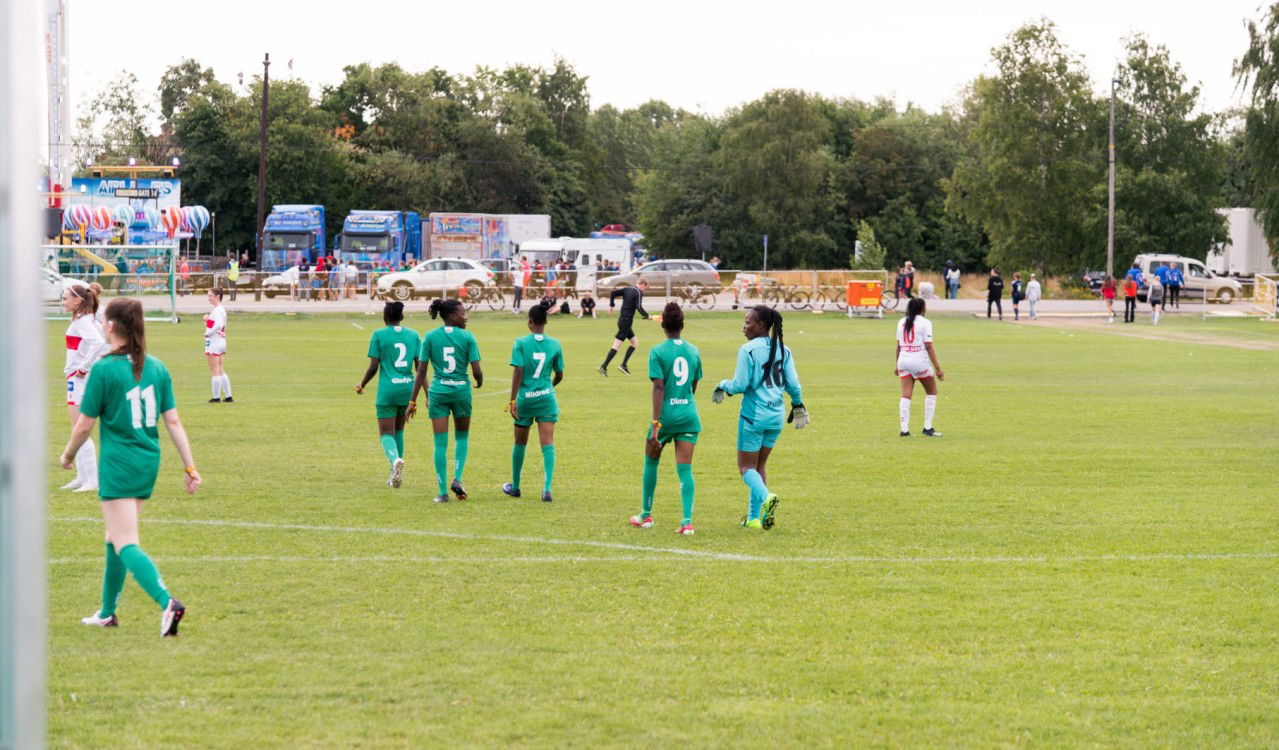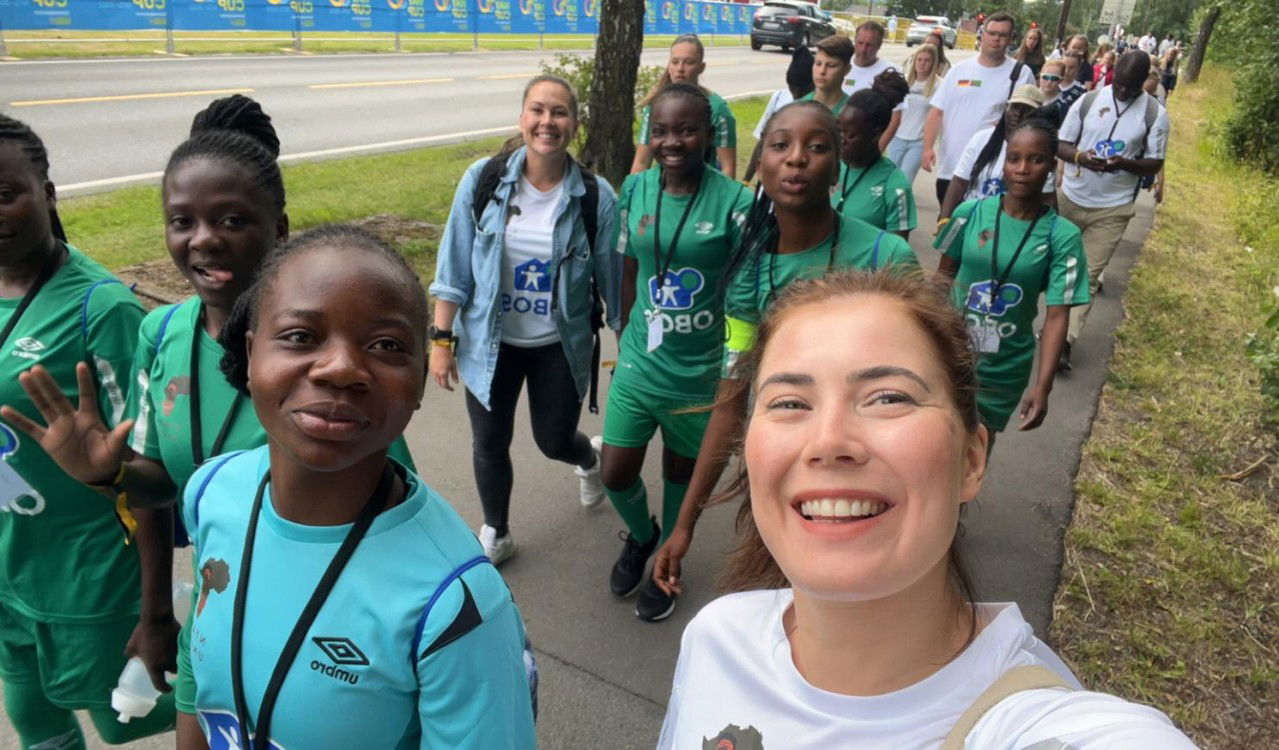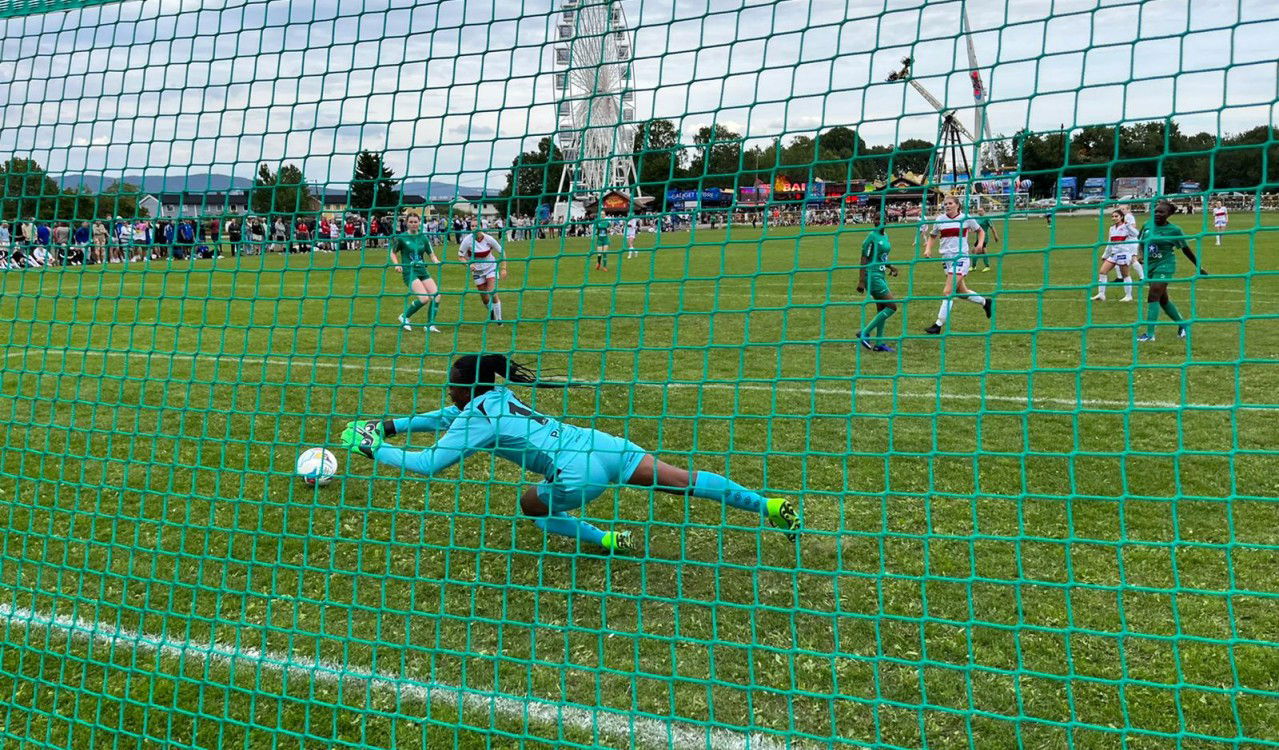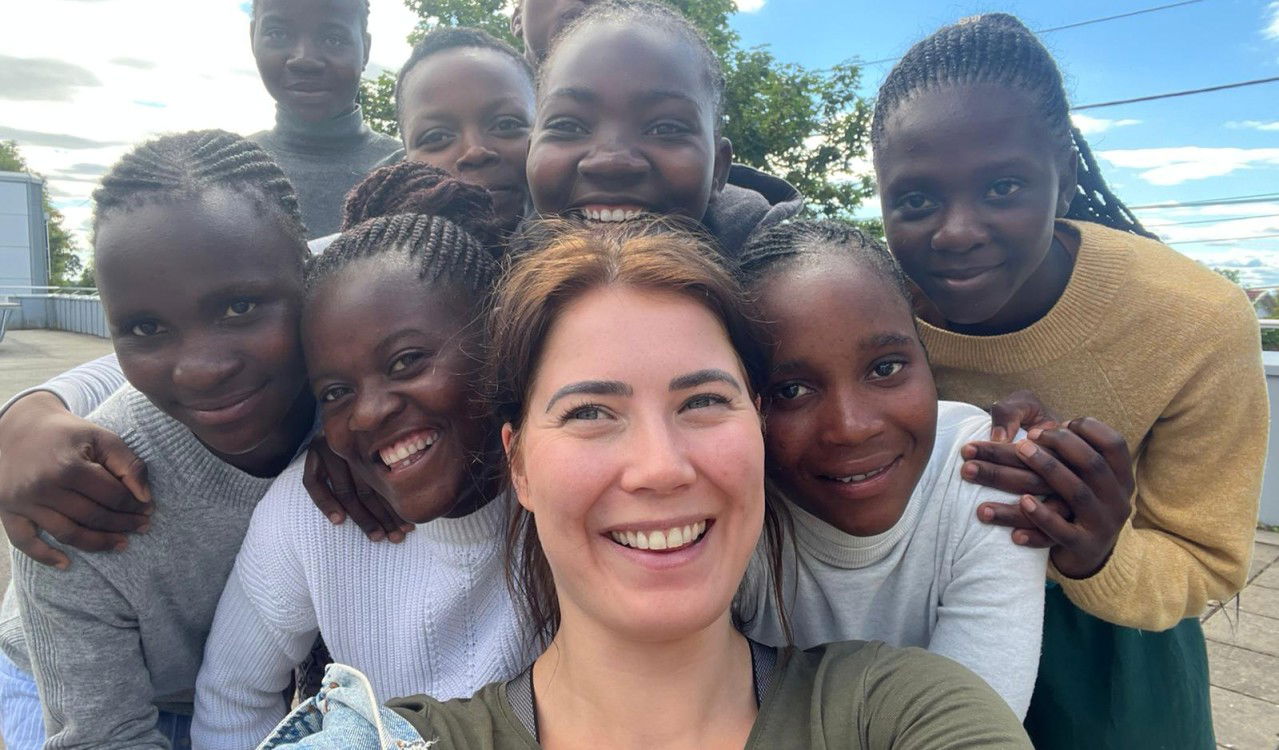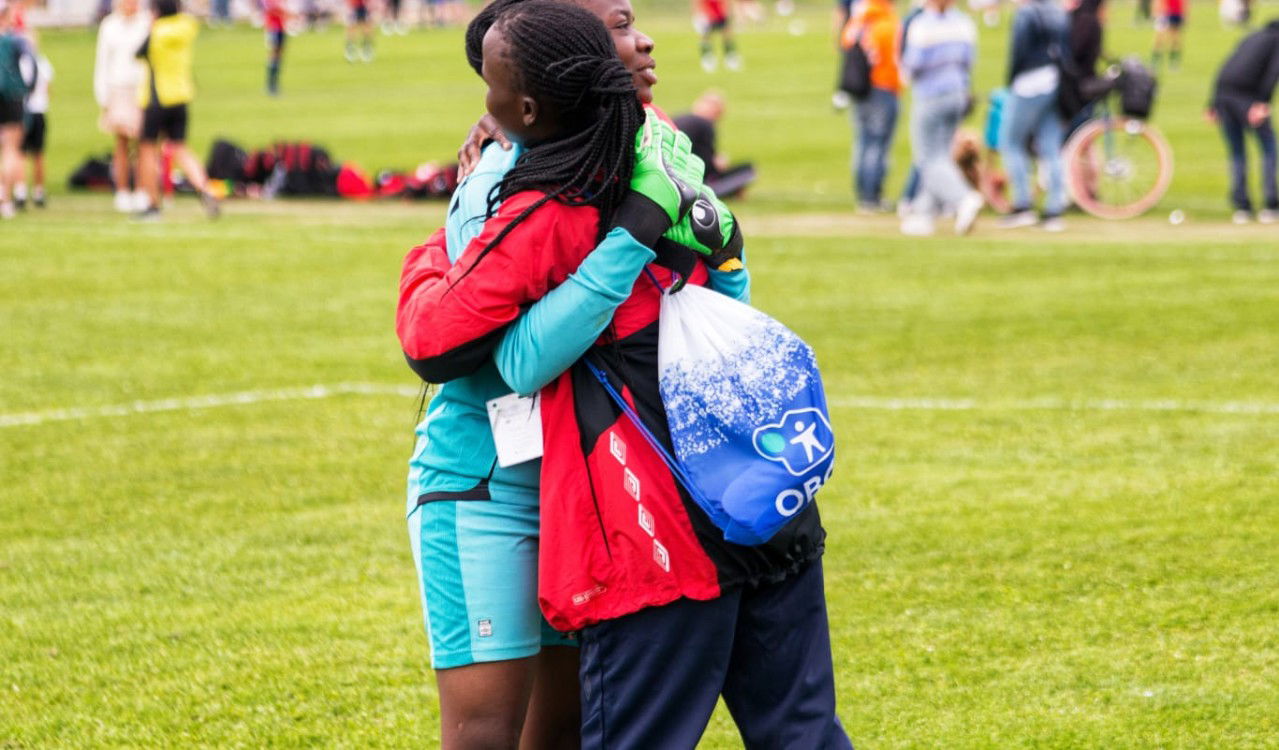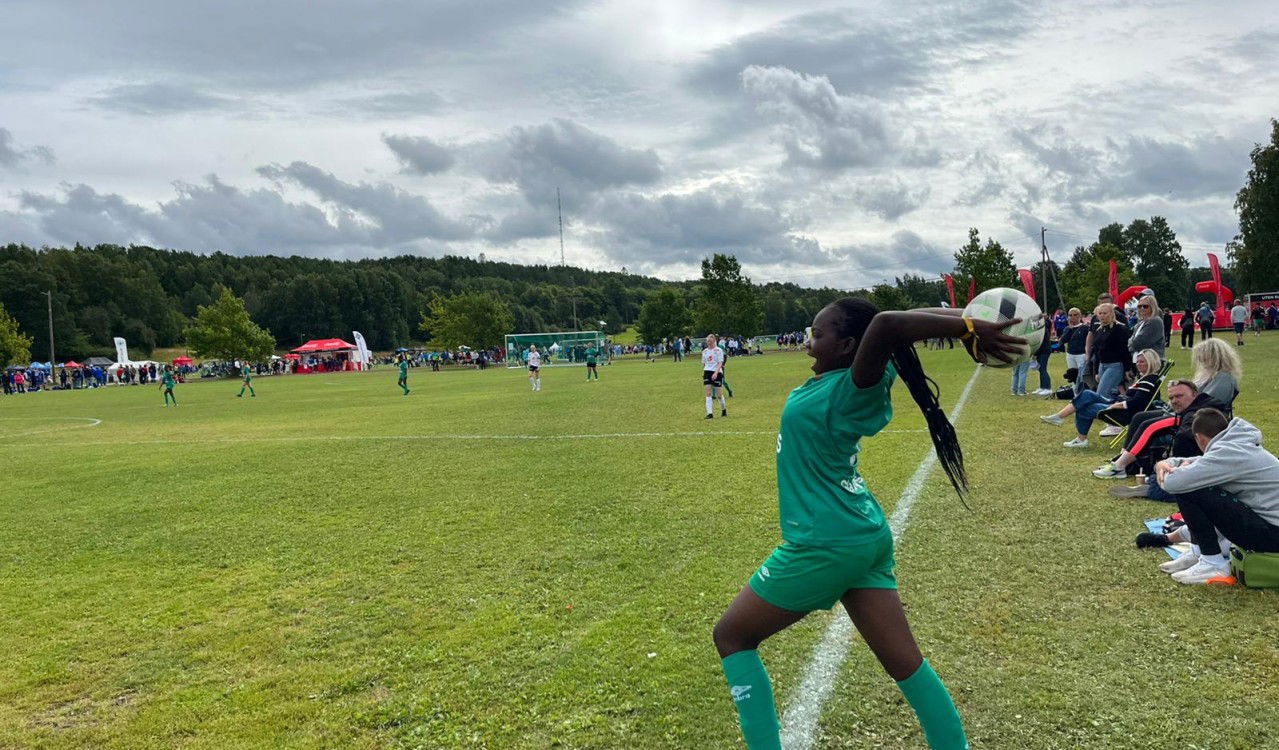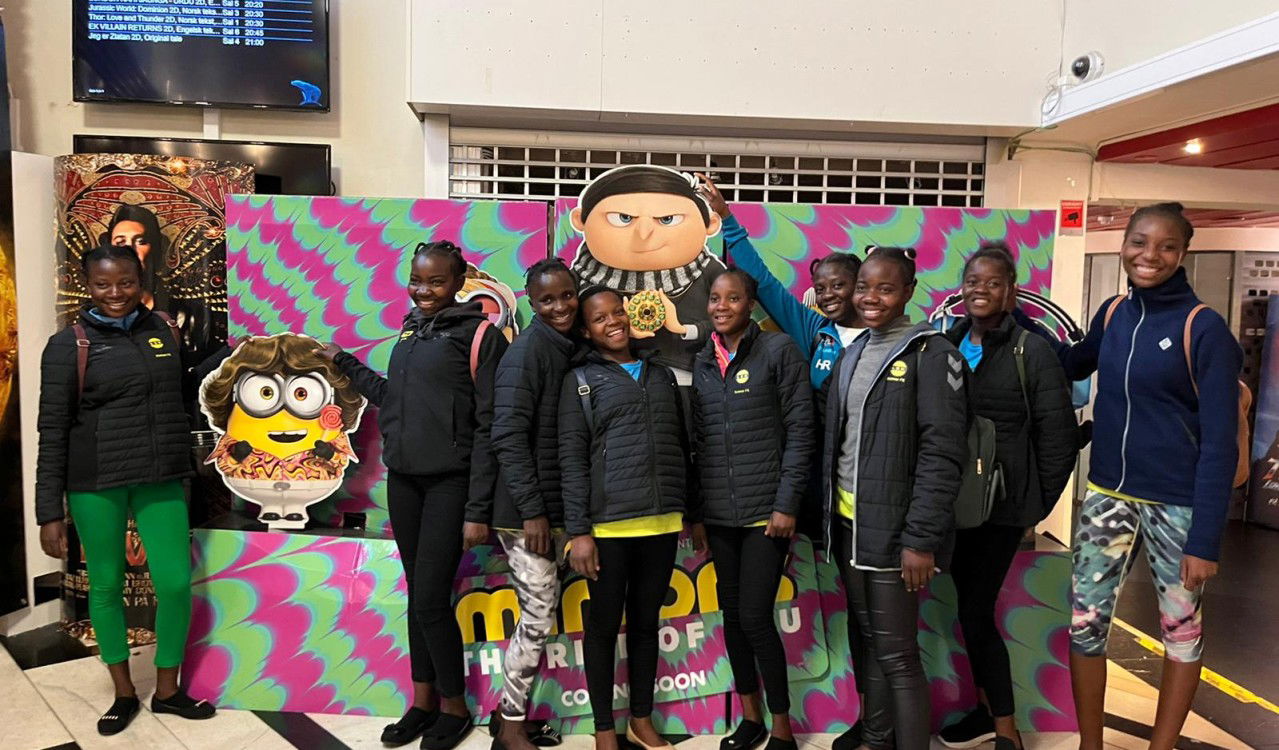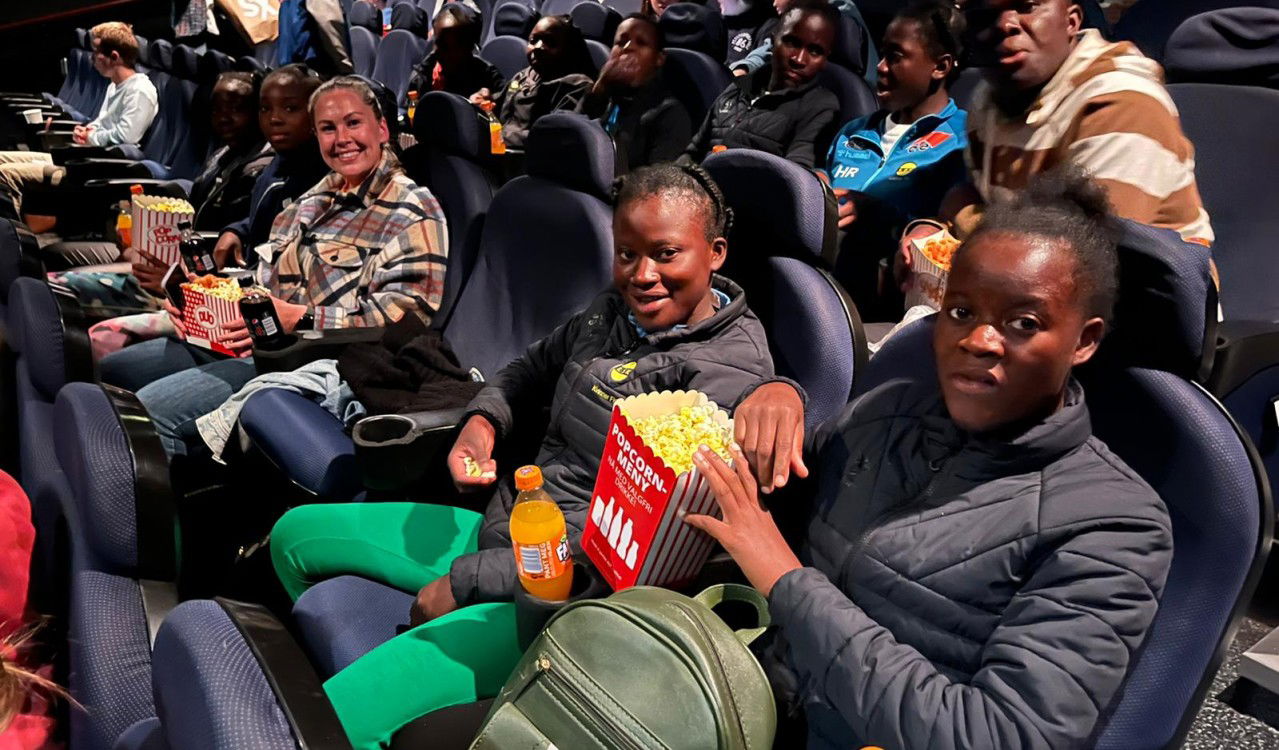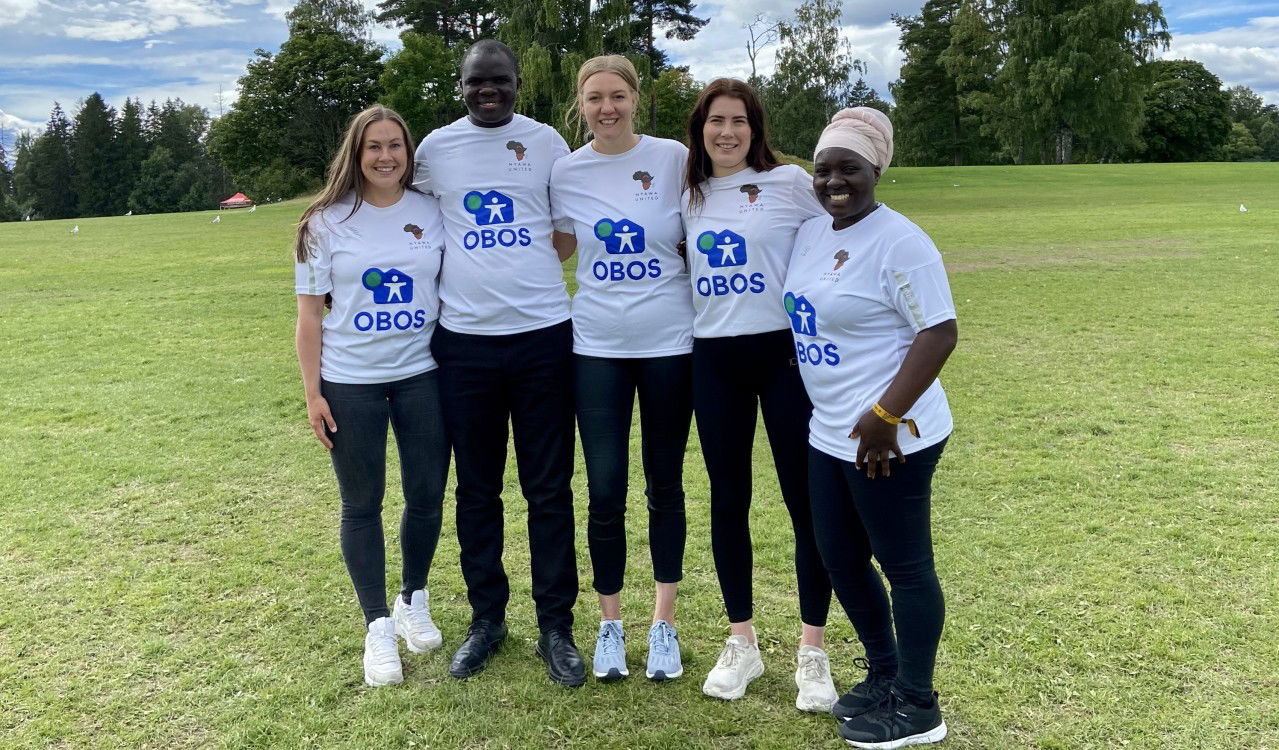 COVID-19 bringing things to a full stop
In December, the girls had to travel to Livingstone with a guardian to get their passports. They all completed the necessary interview and some four weeks afterwards, their passports were ready.
"I went home to Norway in February 2020, and we were ready to bring the team to Norway Cup in August 2020, as long as we were able to get all the sponsorship funds we needed," she says.
But then, events turned in a way none of us could have expected. The COVID pandemic brought a full stop to every kind of plan, worldwide. In no time at all, travel was nothing more than a distant memory. Events of all shapes and sizes were cancelled across the board.
"We realised that Norway Cup was not going to be possible, so we had to just keep looking towards the future," says Amy-Kristine Andersen.
It would take two years before Norway Cup could once more be organised after the pandemic.
Constant hunt for sponsors
Even after COVID-19 was under control, the outlook was bleak. Worldwide lockdown had brought industries to their knees, and sponsorship funds were very scarce, in fact impossible to find.
"Sandra, Anette and I were in Norway from March 2020 to April this year, while Annet and Amon were in Zambia. We have been working non-stop on finding funds, at the same time as our normal jobs, but it has been extremely difficult to get sponsorship funding, particularly after COVID," she says.
But when you have a burning ambition to achieve something, you suddenly find new and unknown strengths. After sending more than 800 emails to companies, selling raffle tickets and products from Zambia, and with thousands of unpaid hours working, the final pieces fell into place in June 2022. Just in time to get the girls to Norway Cup.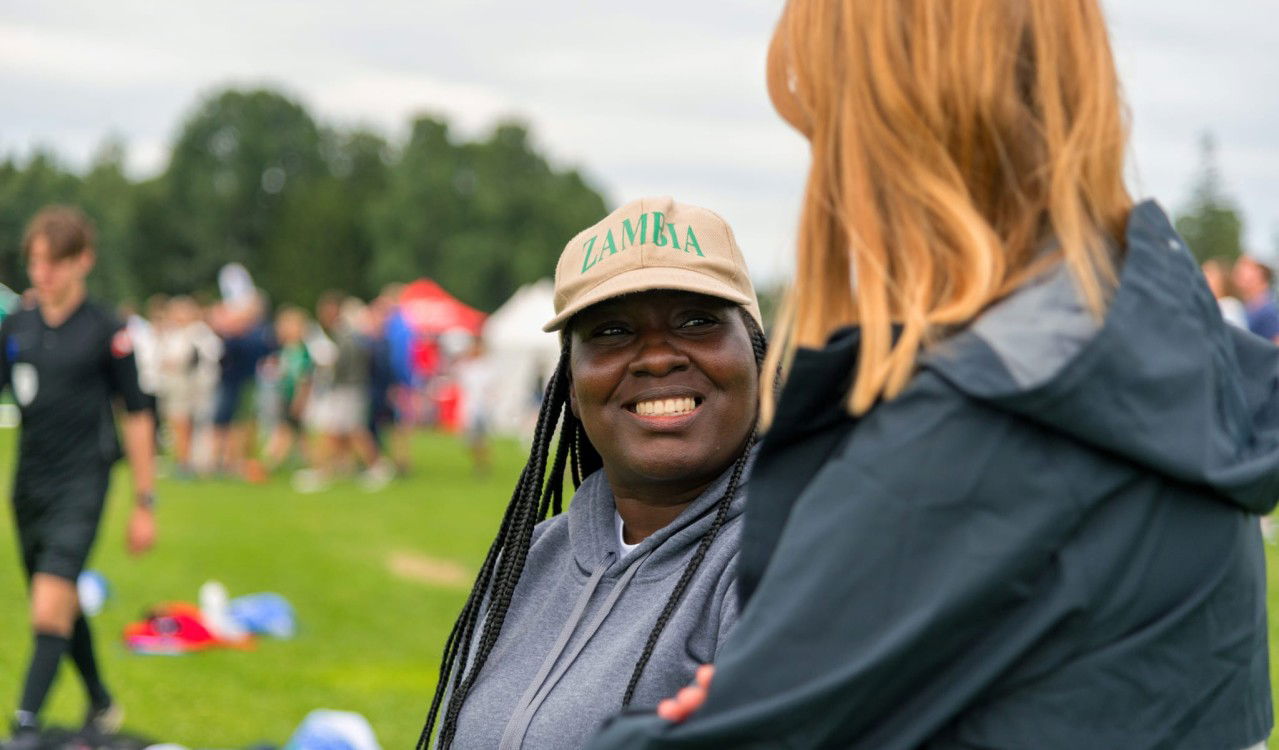 Participation was victory in itself
When the referee blew the whistle to open Nyawa United's first match at Norway Cup, there was hardly a dry eye among their support group.
"It was a very emotional event to witness," says Amy-Kristine Andersen.
"It must be one of the greatest experiences of my life. Seeing the girls playing football and singing, making new friends, was very touching," Annet Sonko says.
Although the girls have improved greatly as football players over the past three years, their opponents at Norway Cup were much stronger.
"There were some tears, I have to admit. But at the same time, we were the only African girls' team at the tournament. I think the girls were very proud of this. The youngest girls were13 years old when we started the project, and now they're 16. It has been very moving to see how they have changed," confirms Amy-Kristine Andersen.
Before, several of the girls hardly dared speak up in a group, but the team is now made up of self-confident girls who meet others with their heads held high. This is a group of girls who have gained experiences for life.
"It has been amazing to watch them. We want them to believe that they can achieve what they want, even if they have been born into a life with fewer resources than many. Several of them are now dreaming about getting an education and helping develop Zambia. That's huge," says Amy-Kristine Andersen. The girls themselves are keen to go into detail.
"I want to study agriculture and get a job so that I can look after myself financially, and also support my family in the long term."
"My dream is to be accepted to the national women's football team," says keeper Purity Sikayasa.
An eye-opener for many
Captain Litebele also has a clear idea about the career path she wants to follow.
"I want to be a construction engineer and help build nice buildings in Zambia. If I can't be an engineer, I will study medicine. It would be great to get to study abroad," she says.
As a result of the trip to Norway, ten girls and one ball have assumed an important role in the fight for equal opportunities both in their home village, Nyawa, and their country of Zambia.
"The project has been an eye-opener for the entire community. Initially, several of the parents had no faith in the project, and several girls were not allowed to take part. But when the team came back from Norway Cup, these parents got on the phone to ask if their girls could join the team. That was really great," says Anett Sonko.
This autumn, they organised a football tournament for a total of six girls' teams in Nyawa – an impossible project only three years ago.
"This just goes to show that the local community supports the girls playing football, and that our project has managed to initiate a mobilisation to encourage girls to take up sports. When I think back to how it all started and where we are now, I can hardly believe it," says Annet Sonko.