Are you going on an exchange? This team is ready to help you
17. June 2022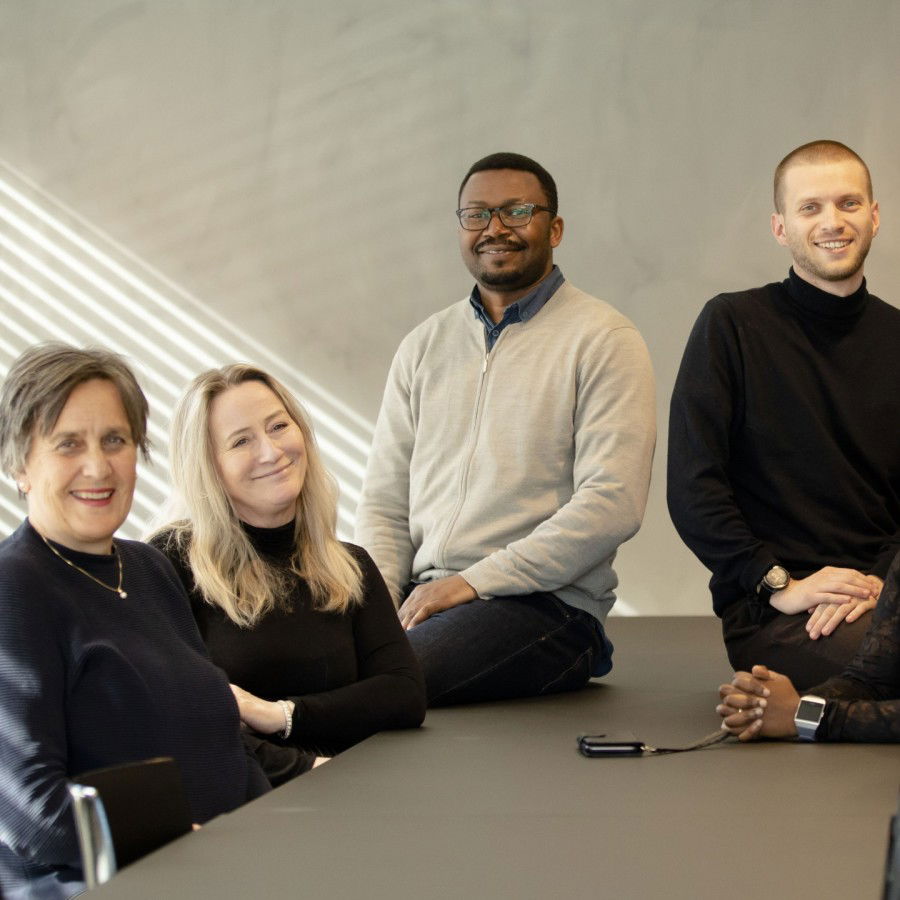 Every year, 600 young people from all over the world take part on an exchange through Norec. In order to ensure that the exchange is as successful and enjoyable as possible, both the participants and partners are required to take a preparatory course held by Norec. Read below to learn more about Norec's training section.
Imagine that you are about to go on exchange to a completely different country with a completely different culture for a whole year! You are sure to have a whole number of questions before you leave. What will it be like when you get there? What do you need to know before you leave? How can you prepare for the experiences waiting for you? Relax! With Norec, you are in safe hands from start to finish. The team in our training section is well prepared to provide you with everything you need to know.
During an exchange, the participants get to know new people, cultures and gain impressions from many different arenas. It is therefore particularly important for them to be in contact with reliable people who can prepare them for what they can expect and provide guidelines for their trip.
The employees in the training section are particularly skilled in creating positive relations both with the participants and between different cultures. What's more, building relationships is one of the most influential factors for the ability of the participants to learn during the course. Mutual learning underlies all exchanges supported financially by Norec.
The main assignment for the training section is to organise courses both for participants going on exchange and for partners sending and receiving exchange participants. The courses are mandatory, and the training team normally holds between 25 to 30 in-person courses every year. In addition, the use of digital courses has increased as a result of the pandemic.
When the seven employees in the training section are not holding courses, their working day involves follow-up about former courses and planning future courses. They are in charge of the entire process, from transport, contact with embassies, premises and logistics that are required so the courses can be held without a hitch. The employees also have a strategy to try something new each time they hold a course, be it major or minor.
Employees in the training section:
Øystein Garfors
Position: Head of Section – Training
Øystein has qualifications within international marketing, education and guidance. He developed an interest in travel and learning about other cultures at an early age, and made use of this knowledge in his career, working on international projects in Lithuania, Uganda, Malawi and India. When Norec moved to Førde, he saw the opportunity to combine his commitment to education and sustainability with cross-border cooperation.
Best advice for participants going on exchange to a new country with a new culture:
During Norec's courses, we do our best to prepare the participants for living in and working with a foreign culture. We work on making the participants aware of their own culture and developing the ability to see themselves from an outsider's perspective.
We can all learn something from "the others". During our courses, the participants have access to a training arena where their own values are challenged and they can think about their own role, making it easier to adapt both at work and privately. The participants are advised to mentally prepare themselves for a culture shock, and to find a mentor, both at work and socially.
Grete Thingelstad
Position: Senior Adviser Training
Grete has worked for Norec, formerly Fredskorpset (Peace Corps) since 2003, spending most of her time working on courses for participants and partners. She has qualifications within social anthropology. Before joining Fredskorpset/Norec, she spent several years working at the Peace Research Institute Oslo and at the Norwegian Institute of International Affairs.
Best advice for participants going on exchange to a new country with a new culture:
Follow Norec's core value pairing: challenge and show respect; be engaged and professional. And don't forget to have fun!
Patience Malunga
Position: Training Adviser
Patience was born and grew up in Zimbabwe. In 2015, she moved to Norway and has worked as a Training Adviser for Norec since August 2018.
Best advice for participants going on exchange to a new country with a new culture:
Exposing yourself to a different culture and society is the best kind of first-hand life experience. There are no right or wrong cultures – there are only differences.
Grete Indrebø
Position: Administrative Adviser
Grete has four children and qualifications in economics from the Norwegian Business School. She has 10 years of work experience with Norwegian People's Aid and their reception service for refugees. When the decision was made to move Norec (former Fredskorpset) to Førde, she applied for a position to gain new opportunities.
Best advice for participants going on exchange to a new country with a new culture:
Be engaged and interested! Learn, live and enjoy your time.
Andreas Instebø Jamne
Position: Training Adviser
Andreas started his studies with a Bachelor of Criminology in England, before gaining several years of work experience in social work, mainly related to addiction, psychiatry and unaccompanied refugee minors. He went on to take a Master's degree in peace and conflict studies in Sweden. He travelled internationally, gaining relevant work experience, before joining Norec, finding a base between the fjord and mountains from where he can work on global issues.
Best advice for participants going on exchange to a new country with a new culture:
You have already made a brave decision by accepting the challenge of moving to a different country to contribute to important work. Remember to keep being brave every day while you're on exchange. Step out of your comfort zone, accept new challenges and get involved in the local community!
Are you about to attend a course organised by Norec? We look forward to seeing you there!