Finally able to send participants on exchange
13. June 2022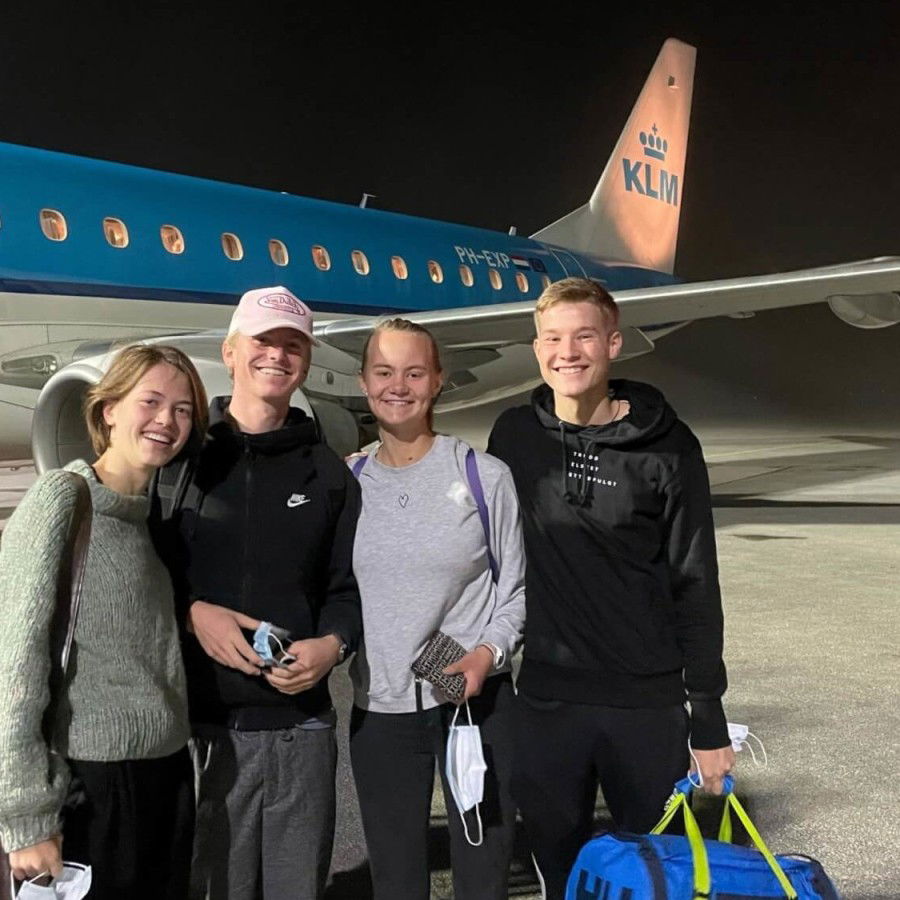 After 18 months with all physical exchanges at a standstill, the first four participants from Hald International School are on their way to Kenya for an exchange stay in Nairobi.
"I'm really looking forward to it – it's going to be great," says Anne Hilde Andersen.
The 19-year-old from Lyngdal in Agder is one of four students from the school travelling to Kenya this week for a six-month exchange.
For many years, Hald International School has run reciprocal exchange projects largely financed by Norec (the Norwegian Agency for Exchange Cooperation). The actual exchanges are between Hald International School's owner organisations and their cooperation partners in Africa, Asia and Latin America.
But when the world was hit by the Covid pandemic in March 2020, all travel came to a sudden stop, and with it all exchanges. The Norwegian Ministry of Foreign Affairs lifted the global travel advice on 1 October this year.
Participants from the south came in August
Agnar Aasland, the principal of Hald International School, makes no secret of how important it is that the school can once again send students to cooperation partners in the south.
"These four are the first participants to travel from Norway and to Kenya since the start of the coronavirus pandemic. But the first participants from the south came to Norway back in August. Four participants from Kenya, six from Brazil and two from Hong Kong are all well under way with their exchange in Norway," Aasland says.
He adds that restarting exchanges now is based on a full assessment. Although the global travel advice has been lifted, many countries still have entry restrictions, relatively high infection rates and strict infection control measures. Anyone planning to travel needs to familiarise themselves with the situation in the country they will be visiting.
Based on a thorough risk analysis
Sille Lukowski, head of section at Norec, says thorough preliminary studies have been carried out before sending participants on exchange.
"Obviously, Norec wants to do what it can to enable physical exchanges to restart. But it must be safe for the participants going," Lukowski says.
All Norec partners who wish to send participants abroad must carry out a thorough risk analysis. This ensures adequate steps have been taken to safeguard the participants' health and safety, both in terms of the coronavirus situation as well as the general safety in the area they are travelling to.
"The risk analysis underlies everything we do," says Lukowski.
Are going to a large organisation
Participant Anne Hilde Andersen hasn't lost any sleep ahead of her departure.
"If the school and the government say it's safe to travel, I trust them. I'm confident that there's an effective system in place if something should happen," Andersen says.
The participants in Hald International School's exchange programmes are part of an exchange between the Norwegian Christian Student and School Association (NKSS) and student Christian movements in Kenya.
"They're going to FOCUS Kenya, a large, professional organisation that works with students at universities and colleges," Aasland explains.
The first half of the stay will be spent at the head office in Nairobi, then after Christmas they'll be working at universities in smaller places in Nairobi through a trainee scheme.
"NKSS learns an incredible amount from running this exchange. The participants return with increased knowledge of how to run a student movement of this kind, and they gain a new perspective on Africa and what an exchange involves. The same applies to the participants from the south who have chance to live and work in Norway," Aasland says.