Introducing our two new trainees
13. June 2022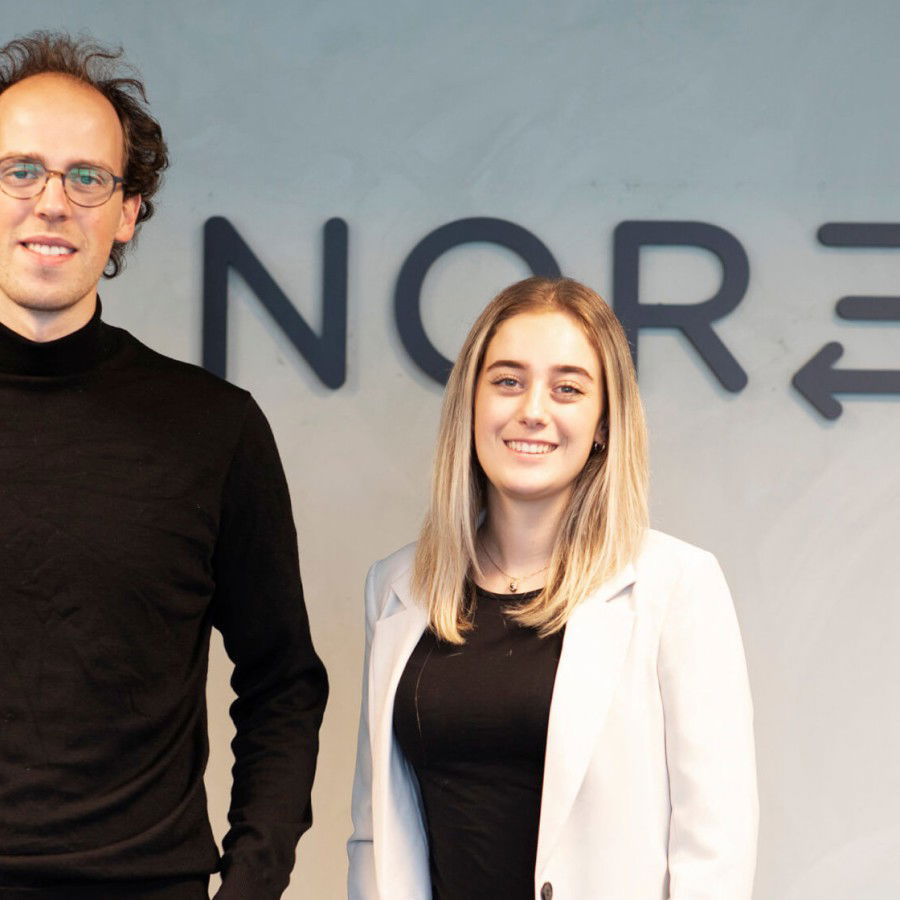 Norec received record numbers of applications for this year's trainee scheme. Tonje Polden Steinsland (24) and Mats Henrik Syvertsen (24) were the lucky ones.
"I was inspired to apply by the opportunity to come to a big company and learn more," says Steinsland, who is a trainee in the Section for Communication and Outreach.
Steinsland is from Sotra outside Bergen and has a background in psychology as well as a Bachelor's degree in Marketing and Brand Management.
Chose Norec instead of a Master's
For the next year, Mats Henrik Syvertsen from Fredrikstad will be a trainee in international development.
"I'd thought about doing a Master's abroad but the pandemic made everything uncertain. I'd previously been on an exchange via the Peace Corps, which was a great experience, and since then I've followed Norec and the work they do. When I saw on their website that they were looking for trainees, I was quick to apply," says Syvertsen, who has a Bachelor's degree in Comparative Politics and Music from the University of Bergen.
Broad work experience
The Framtidsfylket trainee scheme is Norway's largest. It recruits new graduates and young people starting their working lives.
As a trainee, you're employed by a company in Vestland for one year, gaining broad work experience, personal development and new networks. The companies offering trainee positions via the Framtidsfylket scheme vary from year to year.
The Norwegian Agency for Exchange Cooperation (Norec) offered two positions in 2021: one within communication and network and one within international development. This is the 2nd time Norec has had trainees, and there was a record number of applications this year.
Thinks the scheme has become better known
"We've never had so many and such good applicants for our traineeships," says Cathrine Ekehaug, head of section – communication and network at Norec.
She thinks there are several reasons why applications were so high this year.
"There are probably a lot of people who've decided to put further education on hold because of the pandemic, so applying for positions like this where they can gain new skills and experience seemed a good option. In addition, I think the Framtidsfylket trainee scheme has become even better known, enabling us to reach out to even more groups that are a good fit for the scheme. It's a privilege to have so many clever young people who want to join us," Ekehaug says.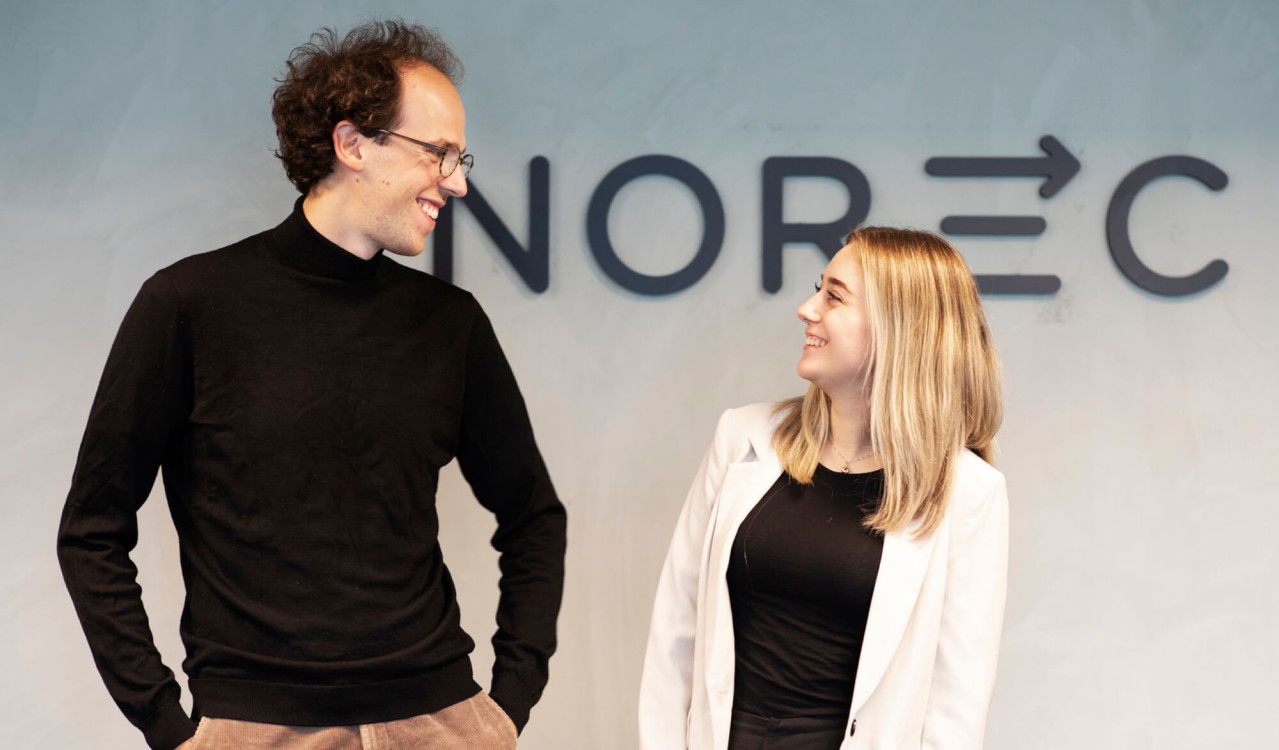 Pleasantly surprised by Førde
Steinsland found out about the trainee scheme through job fairs and Framtidsfylket, the county's employment agency.
"When I heard about the opportunity of a traineeship at Norec, I knew it was something I wanted to do. Development assistance is an important field, and when you start working, you want it to be for an organisation that does something positive," Steinsland says.
Neither of the trainees really knew anything about Førde or Sunnfjord beforehand.
"I'd only driven through Førde, so the town was completely new to me. But I'm pleasantly surprised –it's really nice here, and there's lots going on," Syvertsen says.
As a former student, he is used to checking out what's on and finding things to do, and he's done the same in Førde.
"Dare to take a chance"
"Among other things, I've been in a choir, will be starting rehearsals with a fiddle group shortly, and have signed up for courses in paddling and climbing. A year goes incredibly fast, so it's important to find activities to fill your afternoons and evenings," Syvertsen says.
Steinsland agrees. Although she grew up in Norway's second-largest city, she has settled in well in Førde. She has one piece of advice for anyone considering applying for a trainee scheme:
"Do it! It'll be an experience and you'll learn something whatever you do. You'll be part of a larger group, make new contacts and networks, and be able to make a contribution and use your experience in a practical way," Steinsland says.