Establishing important contacts during Nordic business seminar in Nairobi
8. December 2022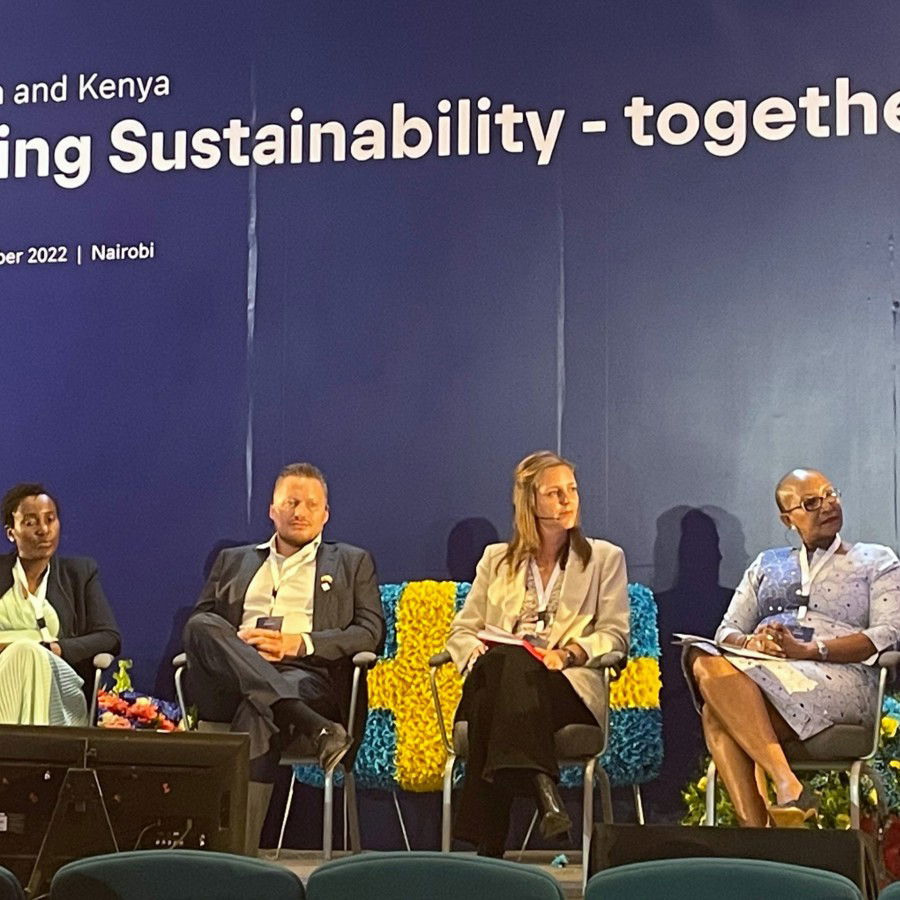 Norec was represented when members of the Norwegian, Swedish and Kenyan business communities gathered in the capital of Kenya, Nairobi, to explore the possibilities offered by green technology and sustainable solutions.
"We had the opportunity to meet with various parties involved in the support structure, as well as in the business community," says the section head at Norec Tehetena Woldemariam.
Together with programme adviser Mark Elvevåg, she took part in the business seminar, which was organised by Innovation Norway and Business Sweden. The goal was to create a meeting place for business professionals that would enable companies specialising in food safety, technology and clean energy to network.
"It's important for us to communicate the Norec model to relevant stakeholders. We were able to establish contacts with a network that is beneficial for us," says Woldemariam.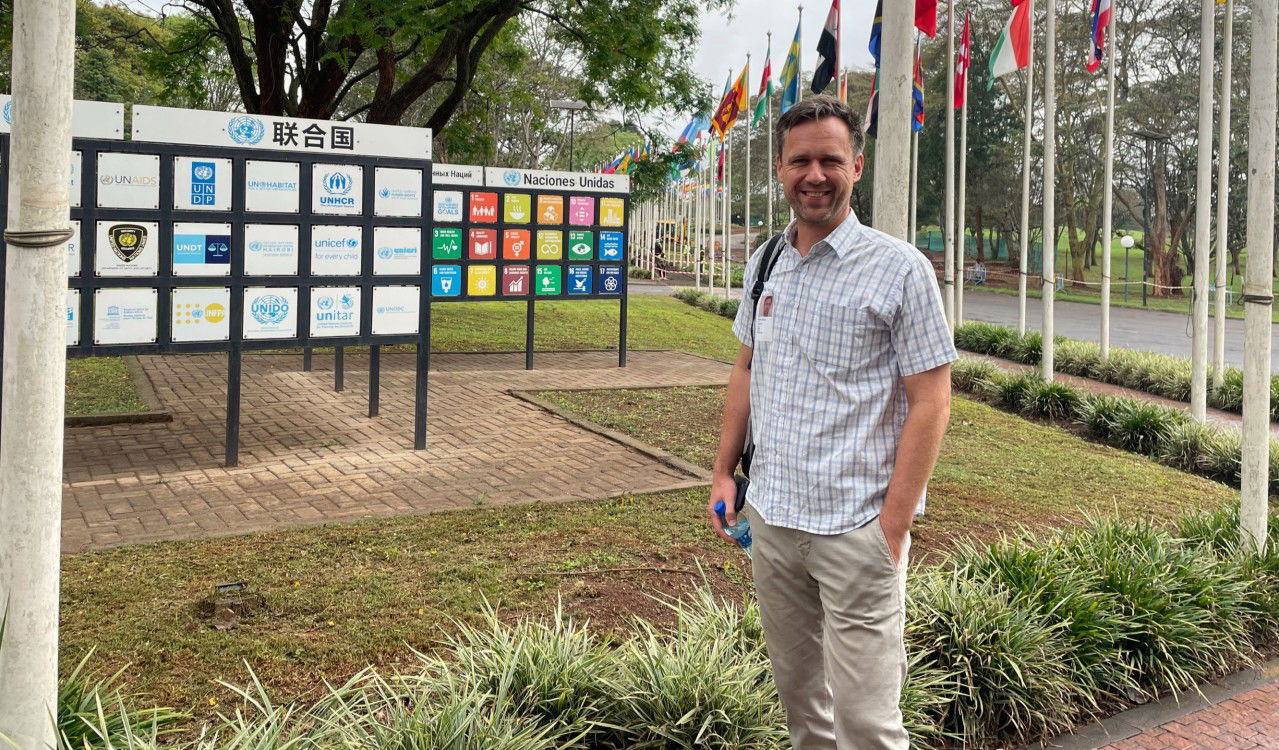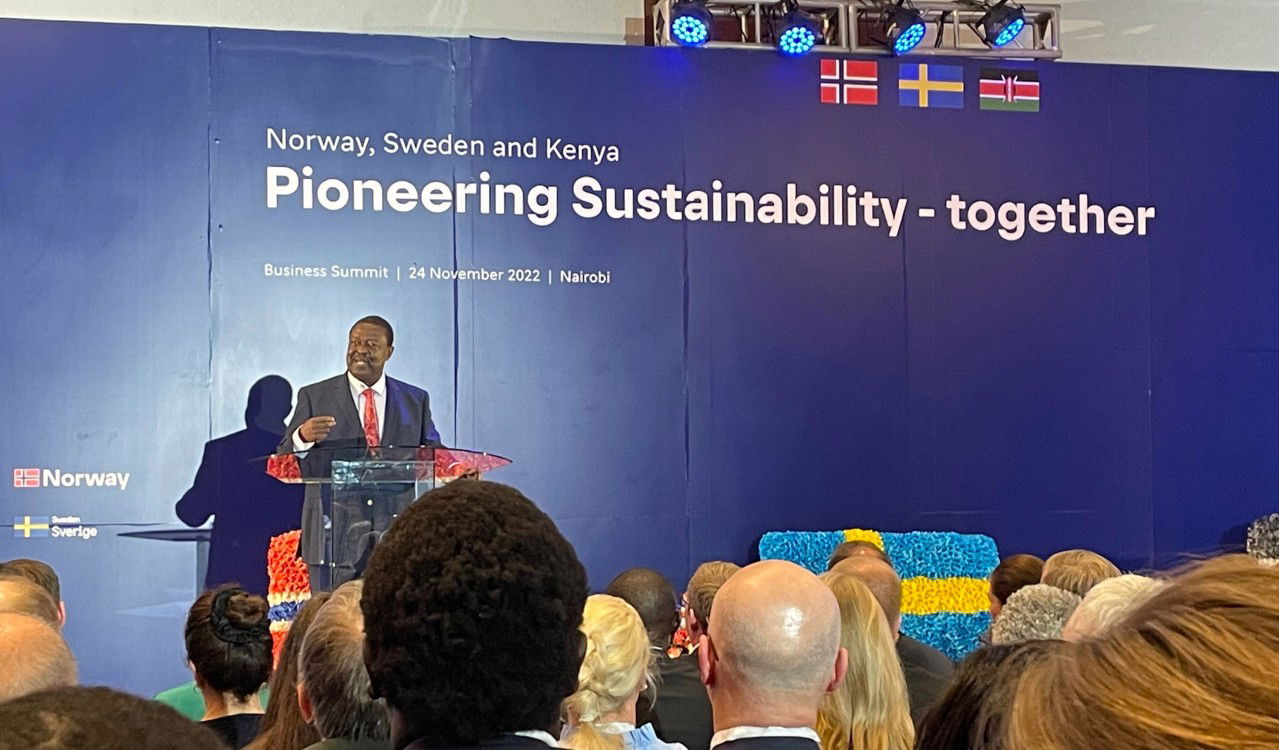 Experience sharing
The 400 or so participants of the seminar were business professionals from Kenya, Norway and Sweden with either investments or interests in Kenya. Several of them talked about their experiences during the seminar.
"It was very useful for us to learn about not only the economic situation in Kenya, but also the challenges and opportunities that these professionals face," continues Woldemariam.
Crown Prince Haakon of Norway and Crown Princess Victoria of Sweden were special invitees, in addition to a Norwegian and a Swedish business delegation. Minister of International Development Anne Beathe Tvinnereim and the state secretaries from the Ministry of Trade, Industry and Fisheries and Ministry of Agriculture and Food were also part of the Norwegian delegation.
Keen interest among Norwegian companies
In conjunction with the visit to the business seminar, the two royal representatives were specially invited to open a joint export office for Innovation Norway and Business Sweden in Nairobi.
"The office will work to further develop Nordic-Kenyan cooperation. We see keen interest among Norwegian companies to explore the African market, especially in energy and agriculture," says the CEO of Innovation Norway Håkon Haugli.
"The Kenyan economy is rebounding strongly and there is significant potential for Nordic companies to offer products, services and solutions that contribute to food safety and a more technological society," comments Eli Bleie Munkelien, head of the Innovation Norway's activities and office in East Africa.