Historic agreements for Norec
6. October 2022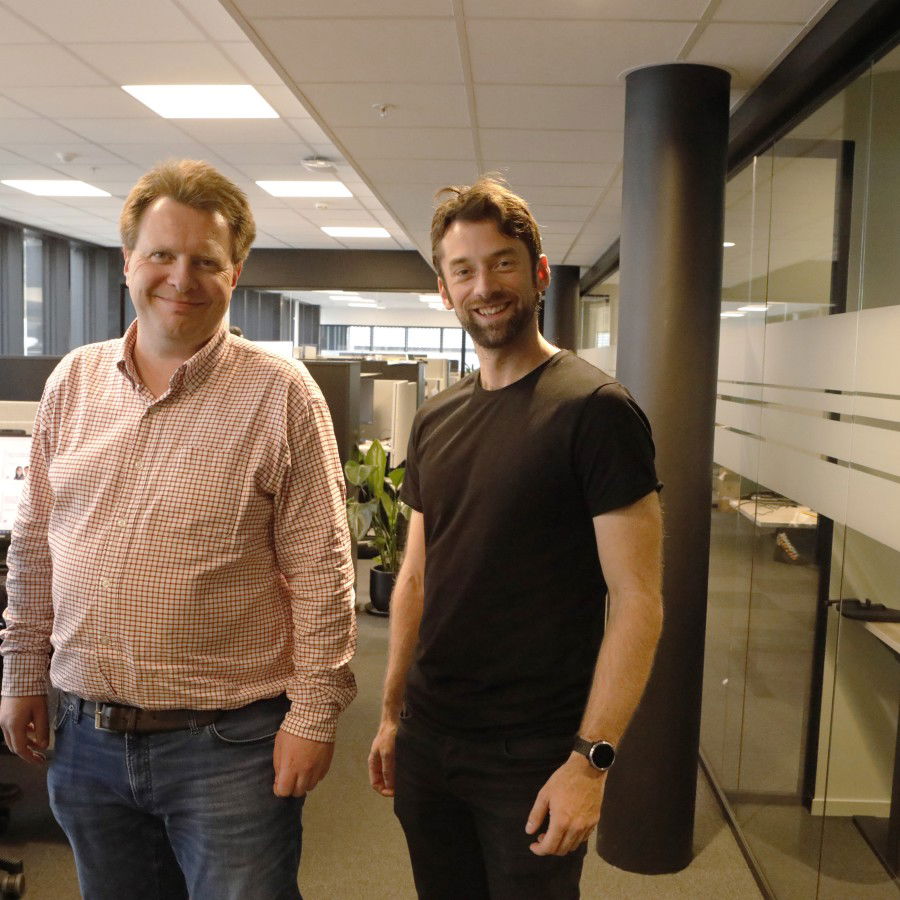 Norec has signed an agreement with the United Nations Volunteers (UNV) regarding recruitment of Norwegians to the UN. Norec has also signed an agreement with the African Union (AU) regarding an exchange programme for young people. This is the first time Norec has signed agreements with major international organisations.
"Since April last year, we have been assigned the task of coordinating recruitment to international organisations. As a result of our work, we have now signed an agreement with the UNV," explains Senior Adviser at Norec, Tormod Nuland.
The United Nations Volunteers (UNV) is the UN's programme for volunteers. Norec has been assigned the task of assisting with recruitment to organisations such as the UNV.
Norway financially supports positions for Norwegian persons via the UNV scheme, providing opportunities for young Norwegians to work at a UN office.
"This is in principle something we would recommend to people at the start of their careers. The type of work involved varies greatly, and can span from fisheries in Cape Verde to human rights in Vietnam," explains Tormod Nuland.
Have already worked together
The new agreement between Norec and the UNV signifies a minor change, in that it is Norec signing the agreement for the scheme with the UNV.
"Previously, the agreement was with the Ministry of Foreign Affairs. Norec and the UNV have worked together before, so it's good to see this agreement being formalised," says Tormod Nuland.
Norec and UNV have formerly worked together at meetings and congresses to boost interest in development work among young people.
"The new agreement covers our new assignment, which is to organise recruitment of Norwegians to international organisations," says Tormod Nuland.
Norec is involved in the process of selecting which positions Norway supports. Norec advertises the vacancies, whereas the UN announces the different positions. The UN is also responsible for interviews, courses and recruitment, in cooperation with the organisations involved.
Stronger cooperation with the AU
Norec is also assigned the task of facilitating international work experience for more young people. Part of this task is supporting exchanges between organisations, institutions and businesses.
Norec also works with other international agreements that help young people gain international work experience.
"We have therefore started dialogue with the African Union (AU), and have initially signed an agreement for a contribution of NOK 3 million to their exchange programme. These funds will allow 18 young persons to travel around the African continent," explains Senior Adviser, Programme at Norec, Tor-Øyvind Rand.
The African Union is an organisation for cooperation and unity among the 55 African states. Their objective is to promote democracy, human rights and development on the African continent.
"Initially, this agreement has a duration of one year. But we hope that we can continue our efforts to strengthen cooperation with the African Union. I am certain that Norec has a lot to learn from their exchange programme," says Tor-Øyvind Rand.